Seeing as it's Valentines Day, the Top Ten Tuesday post was of course going to be centred on Bookish Couples, but I looked back over some old posts and came across the Bookish Couples Award post I did back in 2015! I thought it might be nice to give it an update (I've read so many more books since then) and add a couple of categories that I feel were left out!
Best Non-Romantic Duos:
Strong friendships, bromances, hilarious siblings, even rivals/frenemies. Anything goes here.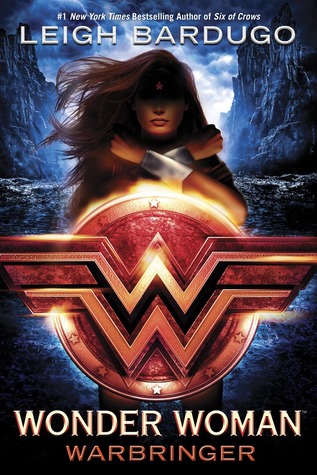 Kizzy & Jenks (WINNER)
'
The Long Way To A Small, Angry Planet' by Becky Chambers.
I only recently read this book but I loved this relationship, which perfectly demonstrated how guys and girls can be pals without any strings attached. They reminded me a little bit of Fitz & Simmons from Agents Of Shield (though, to completely destroy my previous point, I will ship those two until the day I die) but they cared for each other without having to say it.
Theo & Nim
'Wonder Woman: Warbringer' by Leigh Bardugo.

These two spent the entire 'saving the world' road-trip arguing with each other (and being possessed by minor Gods & Goddesses) and I lived for it. Their dynamic was probably the most interesting thing about the whole book! I'd love to see a whole story dedicated to their intense dislike for each other!
Regine & Tomasz
'More Than This' by Patrick Ness.
I read this book a while back, but I still remember these two! Feisty, hard-headed Regine was my favourite character of the whole book, and Tomasz, who was sweet and wonderful, accompanied her wherever she went. I really liked their dynamic and protectiveness of each other.
Fluffiest Couples:
So sticky sweet that they may rot your teeth, but I still kind of love it.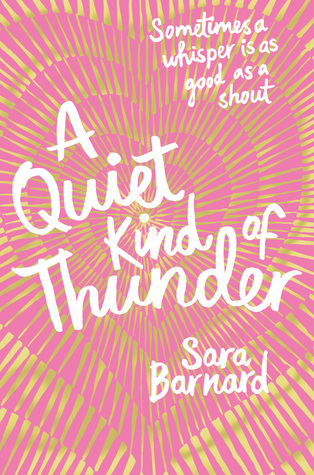 Steffi & Rhys (WINNER)
'A Quiet Kind Of Thunder' by Sara Barnard.
Sara Barnard's stories are all amazing, but 'A Quiet Kind Of Thunder' really stood out for me because of the romance! Steffi suffers from major anxiety and selective mutism, and Rhys is deaf, and it was so cute to read a book with those things in it, but also to see such an adorable pairing come out of it!
Jordan/Julian & Isaac
'Noteworthy' by Riley Redgate.
Reading this was like reading a combination of Shakespeare's play 'Twelfth Night' mixed with Glee or Pitch Perfect. At first, the romance felt like an unnecessary subplot, but these two characters were so adorable that it ended up being one of those rare moments that I loved it anyway!
Luke & Norah
'Under Rose-Tainted Skies' by Louise Gornall.
I'm always a little wary of romances in books that focus on mental health, because often they end up being 'the cure' which is absolute nonsense. But this book span that in a totally different direction - the romance created new obstacles for Norah to overcome and served a big purpose in this story, and Luke was so cute.
Funniest Couples:
There are always couples that, when reading them interact, make you laugh out loud.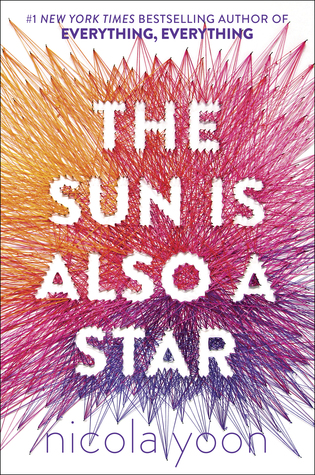 Don & Rosie (WINNER)
'The Rosie Project' and 'The Rosie Effect' by Graeme Simsion.
Don & Rosie have been the subject of two books now, and they never fail to make me laugh. Their interactions are hilarious comprising mostly of Don totally not getting why his responses are so funny.
Cath & Levi
'Fangirl' by Rainbow Rowell.
I was actually expecting these two to be a little more fluffy than they were when I first started reading this. But actually, largely thanks to Levi, these two were so funny! I really need to read more books by Rainbow Rowell, her stories are a hoot!
Natasha & Daniel
'The Sun Is Also A Star' by Nicola Yoon.
I think the thing that struck me most about this book, aside from its unusual style, was how funny it was. Especially in the interaction between Natasha and Daniel! The book covers serious issues, but in a humorous way.
Most Badass Couples:
This is the spot for couples that manage to find the time for sizzling sexual tension between ass-kicking fights and thrilling escapes.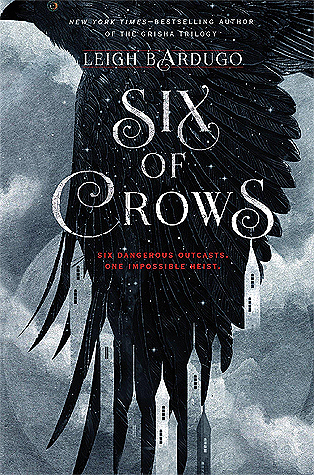 Kate & Jesse (WINNER)
'Vengeance Road' by Erin Bowman.
*Plays wild west music* This book totally revealed a new YA genre for me to love, and it was mostly down to Kate & Jesse who were badass. Especially Kate. Which made it even cooler.
Kaz & Inej
'Six Of Crows' by Leigh Bardugo.
Kaz, the cold and quick-witted leader of a group of criminals and Inej, his best spy known as 'the Wraith' just about made me die of the feels they made me feel. I want them to be together so much and I'm waiting and hoping that my dreams will come true in 'Crooked Kingdom'.
Zelie & Inan
'Children Of Blood & Bone' by Tomi Adeyemi.
These two. I loved them so much! I especially adored Inan whom I want so badly to turn against his awful Father and accept himself. Again, I'm hoping 'Children Of Virtue & Vengeance' will bring me everything I need in that regard.
Most Tragic Love Stories:
Not all couples get a happy ending. It hurts, but they deserve their own category at least.
Catherine & Jest (WINNER)
'Heartless' by Marissa Meyer.
This whole story absolutely broke me. I mean, I knew it was coming, because it was the origin story of the Queen of Hearts from Lewis Carroll's 'Alice In Wonderland', so it was never going to end well. But my heart was still broken into a million pieces.
Sabine & Ethan
'Between The Lives' by Jessica Shirvington.
I remember finishing the end of this book and crying my eyes out. Seriously. Sabine and Ethan's relationship developed so naturally and I loved watching them fall for each other so much, that even though the signs were there, I was devastated when that plot twist dropped.
Yael & Luka
'Wolf By Wolf' & 'Blood For Blood' by Ryan Graudin.
Their love story starts in 'Wolf By Wolf', an alternate history novel in which Hitler won, but it really blossoms in the second book of the duology, 'Blood For Blood'. It's also here where their story becomes super tragic and I shed a few tears, I'll be honest!
Best Non-Lead Couples:
Those couples that you are sort of rooting for more than the 'main' couple of the series? They go here.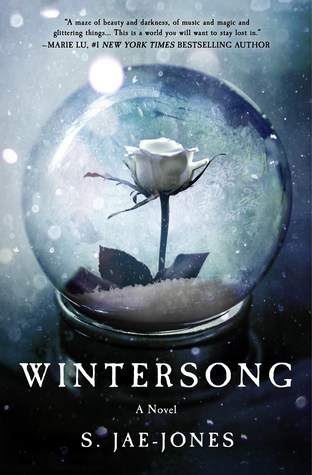 Despina & Jalal (WINNER)
'The Wrath & The Dawn' & 'The Crown & The Arrow' by Renée Ahdieh.
I wouldn't say I liked it more than the main couple necessarily, but as soon as I learnt that Despina & Jalal were even considering being a thing, I was 100% on board. They were the funniest characters in the book and I loved the idea of them being together!
Josef & Francois
'Wintersong' by S. Jae-Jones
There really isn't enough of these two in this book but I really adored Josef & Francois. Their love of music and how that developed into something between them was super cute, and they were a nice side note from the main plot which I think will ne explored even more in 'Shadowsong'.
Alec Lightwood & Magnus Bane
'City Of Bones' by Cassandra Clare.
I had trouble with various areas of this book, but while I really didn't care for the MC's main love triangle, I really cared about the growing attraction between ancient warlock Magnus Bane and Alec Lightwood, a closeted shadow-hunter. They might be one of the few reasons I'd consider picking this series up again!
LGBT+ Pairings:
I added this couple, but it's important. I've read so many great LGBT+ romances that I wanted to show them off!
Nick & Charlie (WINNER)
'Solitaire' & 'Heartstopper Vol.1' by Alice Oseman.
These two almost ended up in the previous category because I adored them so much in 'Solitaire', even though they didn't make much of an appearance. But when they got their own comic and I read 'Heartstopper', I realised that they were pretty much my favourite LGBT+ pairing of all time. So here they are!
Sarah & Linda
'Lies We Tell Ourselves' by Robin Talley.
This book was so much more than just an LGBT+ romance, and the first few chapters from Sarah's POV of just arriving in school were absolutely terrifying to read. But I loved the f/f pairing here too and the way that they both began to choose tolerance as a result.
Ash & Kaisa
'Ash' by Malinda Lo.
This fantasy f/f retelling of Cinderella was absolutely perfect and I adored it! No more helpless maid and Prince Charming. Instead, Ash meets the King's huntress in a world where no one bats an eyelid at an LGBT+ relationship. There's also a great 'fairy godmother' twist!
Paranormal Pairings:
Vampires, spirits, aliens, fae. Just because I didn't like the 'Twilight' series doesn't mean I don't like the odd 'otherworldly' romance!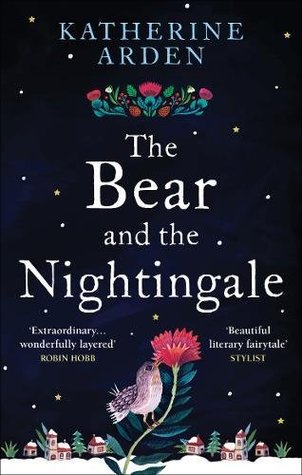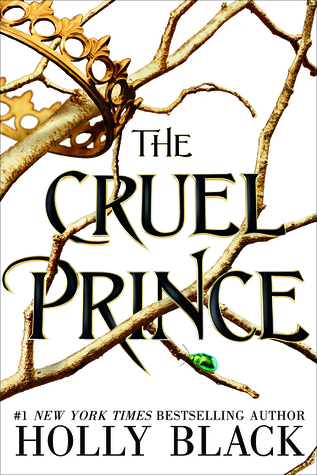 Vasya & Morozko (WINNER)
'The Bear & The Nightingale' & 'The Girl In The Tower' by Katherine Arden.
Who doesn't love an attraction between a magical girl who sees spirits, and a gorgeous frost demon who is trying really hard not to fall for her. I loved them in 'The Bear & The Nightingale', and loved them even more in 'The Girl In The Tower'.
Eli & Oskar
'Let The Right One In' by John Ajvide Lindqvist.
An odd choice, but something about Eli & Oskar's relationship really struck me in this book. It might be because Eli is a genderless vampire? Or perhaps because they were young?
Jude & Prince Cardan
'The Cruel Prince' by Holly Black.
Oh my, the tension between these two is just ridiculous. I think human/fae is probably my favourite paranormal pairings and this is a wonderful example of one! I can't wait to read 'The Wicked King' and read more of these two!
The Interfering Third Parties Award:
Almost every book I know has one of these, but these examples particularly stood out for me.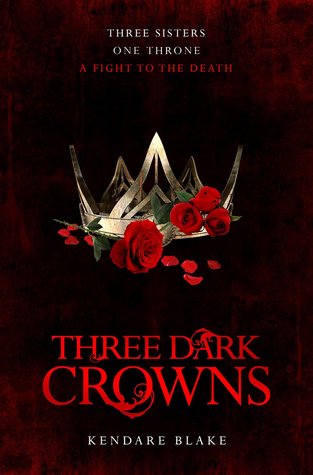 The Duke Of Selburn (WINNER)
'The Dark Days Club' & 'The Dark Days Pact' by Alison Goodman.
Possibly one of the most annoying book characters in history, the Duke Of Selburn's very name on a page is enough to make me feel irritated. He is in love with the MC, Lady Helen and absolutely hates Lord Carlston and his role in The Dark Days Deceit left me absolutely fuming!
The Summer King
'Hidden Huntress' & 'Warrior Witch by Danielle L. Jensen.
Okay, the audacity of this character. I had no idea when he first popped up in book two, 'Hidden Huntress', just how much I'd hate him by the end of the trilogy.He absolutely ruined the ending. Ruined it.
Jules
'Three Dark Crowns' by Kendare Blake.
Does poor Jules really count for this? I felt sorry for her throughout most of the book because she was the betrayed victim of the relationship that Blake is obviously trying to push, but towards the end of the book her jealousy got a bit out of control and I didn't appreciate that. It's a shame because she's such a strong character otherwise!
Favourite Couples Overall:
*Drum Roll* and the winner is...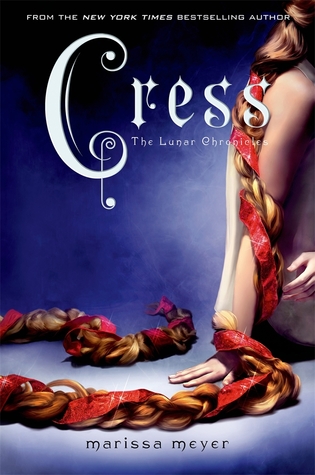 Captain Thorne & Cress (WINNER)
'Cress', 'Winter', 'Wires & Nerve' & 'Stars Above' by Marissa Meyer
.
My love for these two will never die. They've withstood so many other close contenders since reading 'Cress' all that time ago and I loved reading them again in the other books that Meyer wrote from that world.
Mitch & Jonas
'Long Exposure' by Kam 'Mars' Heyward.
I mean, I love these two. I was a little concerned about the bully/victim dynamic incase anything turned out to be non-con, but Mars has done wonders with plot, character development, and the nature of the relationship here.
Amar & Maya
'The Star-Touched Queen' by Roshani Chokshi.
I really liked this relationship a lot! It reminded me of the Hades & Persephone dynamic but drawing its inspiration from Indian and Hindu folklore and culture instead!