While preparing for this post I learnt that I don't actually give five stars out easily, and so some of these books are from last year. Nevertheless, these are some of my favourite books and continuing on from last week's topic, I'm happy to re-advertise their awesomeness!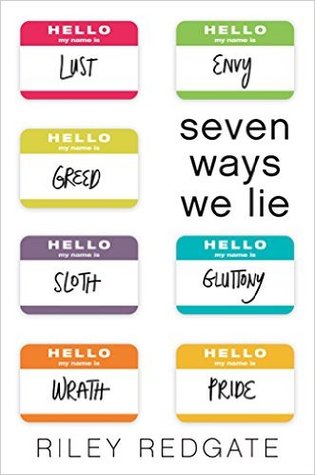 1) 'Seven Ways We Lie' by Riley Redgate.
This was my most recent five star read, and one that I don't think I can praise enough. Contemporary reads can be a little hit and miss with me, mostly because I think real, present-day life can actually be quite hard to emulate at times. For me, Redgate's seven teenage voices were spot on which in itself earned the book five stars because that many voices can not have been easy to write authentically. I really loved both the diversity and complexity found within each of their personalities: they were more than their 'sin'. Isn't that the definition of being a teenager, becoming more than your label?
2) 'Wolf By Wolf' by Ryan Graudin.
Read at the start of the year, I adored this read sent to me by Illumicrate! Having already read 'The Walled City' by the same author, I already had this book on the list but I was glad to get the chance to read it much sooner. Alternate historical fiction is a really interesting genre to me, and I loved this one's focus: what if Hitler had lived? Of course there were a couple of sci-fi elements that may not have happened had Hitler's reign of terror continued, but I think the general tone of the story was spot on and I loved the inclusion of a win or die trying style race! This is a fast-paced thriller with plenty of action and plot twists to keep readers hungry for more.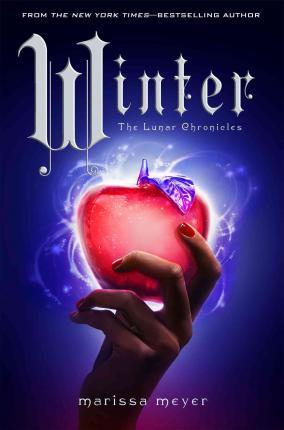 3) 'Winter' by Marissa Meyer.
Of course this book is perfection to me. Fairy Tales are the stories that mean the most to me, and I always look forward to reading retellings with a twist. Meyer's series finished with a bang in this 800 page fest of handsome princes, evil queens, commendable heroines and futuristic, sci-fi action! It was such a great conclusion to a series that I rated five star for every single book and contains some of the most shippable romances I've ever read. Not to mention that Meyer is great at diversity. Whether you're after mixed ethnicities or physically/mentally disabled heroines then look no further because this is the kind of inclusion that every author should aspire to have in their books.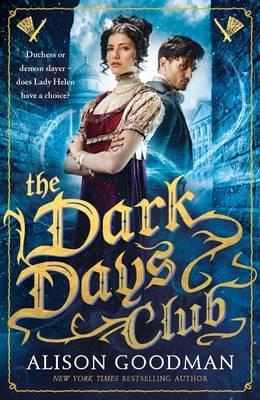 4) 'The Dark Days Club' by Alison Goodman.
Yet more love for alternate history love from me, this time for a book set in the early 19th century with a slight twist: demons. Not only does this book contain one of the most likeable heroines in fiction, it's stirringly wonderful re-imagining of a classic that has left many ladies swooning in the past: Jane Austen's 'Pride & Prejudice'. The connections are clear in this one but felt like a fresh new plot that gave me a very special kind of feels. I actually won this book in a prize box from Walker Books and Maximum Pop! so special thanks to them for allowing me to read an ARC of such a great book!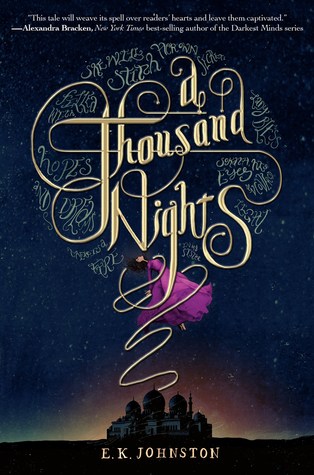 5) 'A Thousand Nights' by E.K. Johnston.
Now we're delving into reads from very late 2015, but this was definitely one of the top from the entire year. Another retelling: this time of the framing story of 'One Thousand & One Nights' which, for those that don't know, is a very old and famous collection of Middle Eastern and South Asian stories concerning their local legends and folklore. We all know that sort of thing is sight up my street, but I was stunned by just how much Johnston's narrative lit up my imagination, and how deeply I fell in love with not just the plot, but the message behind it. This is a story just as concerned with female empowerment as it is with magic and alongside gorgeous imagery and an interesting writing style, it earned it's place in this list.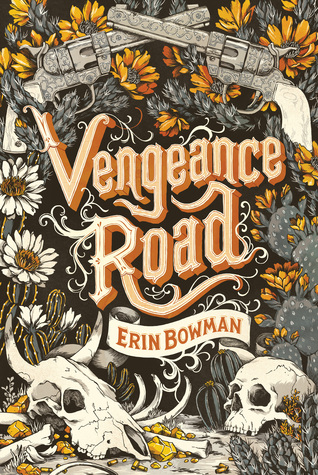 6) 'Vengeance Road' by Erin Bowman.
This. This was my favourite read of 2015. I had no idea that YA Western would become my favourite genre just by reading one book, but it has and it's all thanks to Erin Bowman. Seeking vengeance for her Father's death, Kate was one of the most kick-ass heroines I've ever had the pleasure of reading from and if you were worried that it being a book aimed at Young Adults would detract from the cowboy style then don't be. This book has all of the tropes: showdowns beneath the blazing sun, dramatic bar fights ensuing after a dramatic pause in the piano playing, handsome cowboys and of course plenty of horse-riding! I loved the romance in this book too: it didn't overpower the deeply engrossing plot-line but boy was it sizzling.
7) 'Station Eleven' by Emily St. John Mandel.
I've read a fair few Dystopians and apocalypse-focused stories but I've never read one like this. Compiled together from the viewpoints of five loosely linked humans I saw a story of the end of the world that I've never seen before. I loved the focus on many different time points: directly before the breakout of disease, the weeks afterwards, and years later after humanity has become no more than small civilisations occasionally meeting up. It closely analysed relationships as well as what makes us human and I loved the feeling of hope that it ended on. I cannot wait to read more of Mandel's work because I have no doubt I'll love it.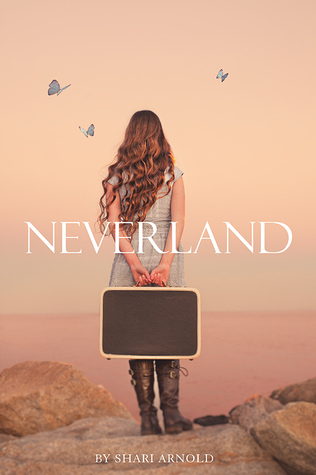 8) 'Neverland' by Shari Arnold.
In creeps another Fairy Tale retelling, this time one of the well-known children's classic: 'Peter Pan & Wendy' by J.M. Barrie. I've never the original book, though thanks to the hundreds of takes on it in the media, I know the story. I always found it interesting that there was a slightly sinister side to the idea of a young boy stealing children from their bedrooms and taking them to a place free of adults. Especially as I read somewhere that Barrie originally intended for Pan to be the villain of the story. Arnold's version put a very modern spin on the classic tale, alongside huge doses of emotion and heartbreak. She uses all the well-known characters of Neverland to draw up a tale that deals directly with the often tough to talk about subject of grief, especially when the recently deceased is a child. Anyone who wants to tackle this one ought to have some tissues at the ready.
9) 'Valiant' by Holly Black.
Holly Black has impressed me over and over with her huge imagination, but until this book I could never quite get to grips with her writing style. 'Valiant' is actually the second in a series and many people say that it is so loosely connected to books one and three that it can easily be read as a standalone. Nevertheless, this is probably my favourite Holly Black read of all time because she got everything so right. It worked as a very grungy, urban retelling of 'Beauty & The Beast' (a personal favourite of mine) and I loved the world of city Faeries that Black had drawn up. Fans of 'A Court Of Thorns & Roses' or even 'Winterspell' will love this book.
10) 'Sunbolt' by Intisar Khanani.
I'm pretty sure that this is probably the shortest book I've awarded a five star rating too, purely because novellas don't usually work for me (unless paired with an established series). That being said, I didn't even notice how quickly I flew through this because it felt like such a well-written, thought-out book! It's Fantasy with an ethnically diverse MC (something that instantly captured my attention) but it also served as a nice introduction to what I hope will be a wonderful, successful series. I loved the fresh take on vampire lore as well as the introduction of a new creature I din't really recognise. The magic system intrigued me and I think that if I had to recommend it to any particular readers, it would be those that loved Leigh Bardugo's 'The Grisha' series because this is on par in terms of writing quality.