Wahoo! May is always my favourite time of the year because, of course, it's my birthday month! This month is going to be a little busy for me, and I'm afraid to say that for the first two weeks, I'm on holiday (I'll do a seperate post with the details). My diminished lack of Blog presence doesn't mean I won't be doing a ton of reading while I'm away though, so watch out for a ton of reviews when I return, if I manage to get the reading I plan to do done! Without further ado however, here are this month's chosen books!
Crossover Books: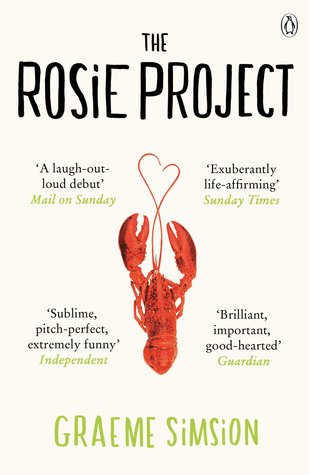 'The Rosie Project'; Graeme Simsion. I was supposed to read this book last month, and just about started it on the very last day. I'm excited about this read because I've heard so many good things about it! My Mum recommended it to me actually, and I don't normally read a lot of romance, so I thought this one would be something different. Not only that, but it just looks like the perfect beach read!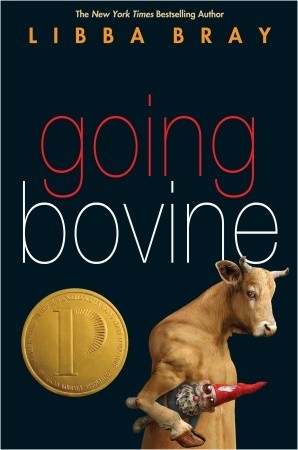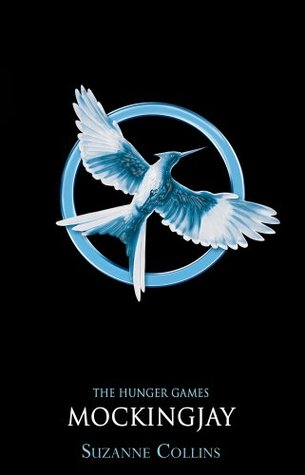 'Going Bovine'; Libba Bray. Many years ago I received this book as a Birthday present, and I actually did start to read it. I got a couple of chapters in, then became a little bored and put it down, never to touch it again. I have revisited the Goodreads page for this and read many mixed reviews, but I really want to have another crack at getting through this book. I want to enjoy it too, especially as the friend who bought this for me normally has such a good idea on what I will like! Maybe approaching it a few years on is what I needed!
'Midnight Crossroad'; Charlaine Harris. I have heard of Charlaine Harris previously, but never tried her 'Sookie Stackhouse' series. I would really like to give her books a go, and Netgalley provided me with the perfect opportunity by letting me grab a free copy of this first book in this series. It certainly looks intriguing and I'm looking forward to getting into it!
'Mockingjay'; Suzanne Collins. I adore this lady's 'The Hunger Games' series so far, so I'm particularly intrigued to find out how the series ends. It will be a minor triumph for me to get the ultimate conclusion before the film comes out, and hopefully the third book will be as good, if not even better than, the first two! Katniss has gone to some pretty dark places and I'm eager to tick another series off of my 'to finish' list.
'Between The Lives'; Jessica Shirvington. This was on my list for last month as well, and you can all see that I didn't get round to it. However, I aim to make it a higher priority read for this month so that I don't fall into the trap of pushing books back further and further on the to read list. I said I would read it, and I will! It's another Netgalley read too and I want to really make a huge effort this yea to get through a large portion of them!
'Good Kings, Bad Kings'; Susan Nussbaum. I actually won this book last year in a Goodreads 'First Reads' competition. I have taken so long to get round to the books that I won in those competitions (I fully believe that's why I have stopped winning them) and this is the first of many that I need to get through in order to be back on track. The topic of Mental Health always makes for an interesting read and this book has won an award, so I'm looking forward to it!
'Skin'; Ilka Tampke. For reasons that I cannot divulge just yet, I've boosted this one up the priority list. Historical Fiction has always been a genre I have enjoyed and this one is set in AD 43, making it one of my oldest reads by far! I'm really intrigued by the synopsis and can't wait to get started on what looks to be the beginning of an intriguing series. I'm definitely excited, thanks Netgalley!