So in honour of my two week hiatus abroad, I have decided to do a post on books that are set in France, one of the places that I visited. There aren't a huge amount of books set in Crete that I know of, which is why I picked France!
1) 'The Phantom Of The Opera'; Gaston Leroux.
This story has always fascinated me for a huge number of reasons. I'm a huge fan of the musical, and the film that came out later, and the plot itself is totally fascinating. A ghostly masked man obsessed with a young member of the chorus. I'm desperate to read the book that started it all and see if there are any interesting differences!
2) 'The Hunchback Of Notre-Dame'; Victor Hugo.
Being a Disney fan, I adore the premise of this story. Of course I know that the two things are completely different. The book, or so I hear, is a lot more tragic and violent. I would just love the chance to read it for myself and see the similarities (if there are any). Do Phoebus, Esmarelda and Frollo even exist in the book? I'm guessing they must, but very differently! I think it was visiting the Cathedral that really put me in the mood for this one!
3) 'Les Miserables'; Victor Hugo.
Yet another favourite musical of mine. The recent film is phenomenal too and I really want to read the book, as with my other chosen books so far. The story behind this is so interesting: a revolution that ends tragically in almost every way possible, and a decades long game of cat and mouse as an ill-fated criminal is chased by a no-nonsense man of the law. Throw in a lot of love and heartbreak and it sounds like the perfect story to tackle.
4) 'The Da Vinci Code'; Dan Brown.
My boyfriend adores the 'Robert Langdon' series by Dan Brown and this is actually the second one in the series. But actually, having been to the Louvre, I would be interested to read a book about a mystery surrounding the Mona Lisa. I've actually never seen the film either, so it would be good to read the book first and hopefully really enjoy it!
5) 'Interview With The Vampire'; Anne Rice.
Man, I have wanted to read 'The Vampire Chronicles' for so long! I actually bought the book last year while I was in Wales and it's still sitting on my shelf waiting to be read. I seriously take so long to get round to books, but when I do read this one, I sincerely hope I enjoy it!
6) 'Labyrinth'; Kate Mosse.
I have actually read a collection of short stories by this lady, and I thought the best part of Mosse's writing was her description work. A few of the stories were set in France and the atmosphere that Mosse built just blew me away. I really want to dig into one of her Historical novels (this being the first in the 'Languedoc' trilogy) and enjoy it.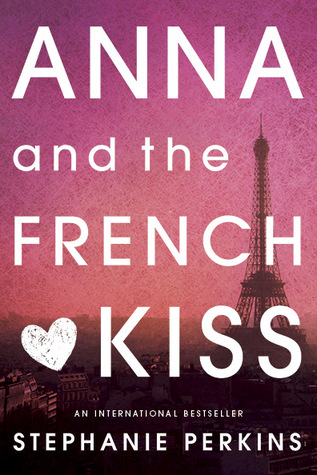 7) 'Anna & The French Kiss'; Stephanie Perkins.
I don't normally go for romantic novels but I have heard a heck of a lot about this book! The clue that it is set in France is in the title of course, and I am honestly really intrigued to see what all the fuss is about!
8) 'The Diving Bell & The Butterfly'; Jean-Dominique Bauby.
I saw the cover of this book recently on a list somewhere, and instantly recognised it. Of course, I ran to the synopsis to see if it was a book I had read and somehow forgotten about, but only vaguely recognised the synopsis. The most likely cause of all this is that I picked it up in a Library or Bookshop to see if I wanted it and then put it back again. Having looked at the synopsis now, I desperately want to read this memoir.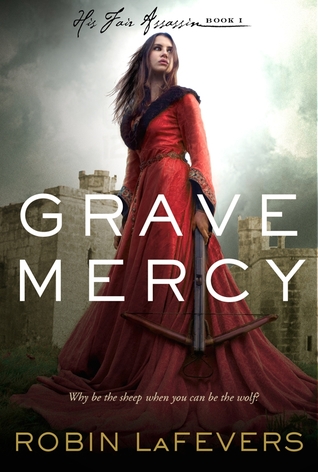 9) 'Grave Mercy'; Robin LaFevers.
The 'His Fair Assassin' series continues to constantly elude me, but I want to read it so much! I've seen Bloggers all over my feed go crazy over it too, which only makes me want to read it more. The moment I realised that it was set in France, I just had to put it on this list!
Alright, so I couldn't resist one pick from Crete...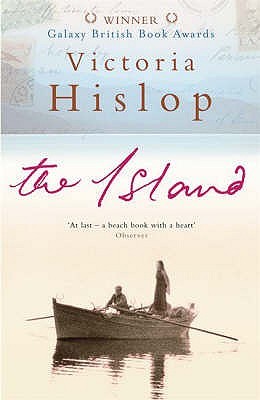 10) 'The Island'; Victoria Hislop.
During my trip away, I heard various tourists and people who lived there talk about this book. Being an avid reader, my ears always seem to prick up when people are talking about novels, and this was no exception! I've since read the synopsis, and as well as getting the triumphant thrill of recognising the places it talks about, I think it looks like a really interesting read!