So June has begun which means it's officially Summer in my eyes! I can't believe how quickly this year is actually going! I have some exciting reads lined up for this month, including a couple that I missed last month, so I'm looking forward to some good books!
Crossover Books:
'Skin'; Ilka Tampke. Do you know what? I haven't read any Historical Fiction in quite a while! Especially Historical Fiction set far into the past, and this book is set in AD 43! I can't wait to get stuck into this one, it was actually a gift from the publishers and looks really good. I've read the first chapter or so already and am really enjoying it!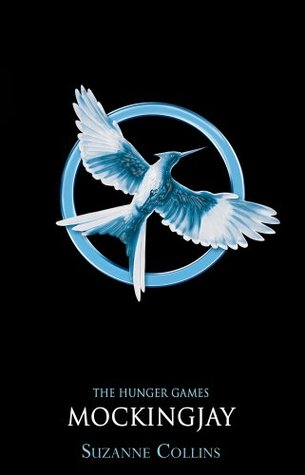 'Mockingjay'; Suzanne Collins. This was the other book that I was supposed to read last month and simply didn't get round to! Everyone knows how much I love this series, and I have actually watched the first 'Mockingjay' film now so I would like to read this book and get ahead of the movies as a whole.
'A Natural History Of Dragons'; Marie Brennan. I just really fancy reading a book about Dragons. I haven't for a fairly long time, and this book has been stuck on my TBR Pile for the longest time. I can't wait to get round to it because I love the concept of a detailed study into a Mythical creature (they always fascinate me).
'The Storied Life Of A.J. Fikry'; Gabrielle Zevin. Netgalley graciously let me access a copy of this book, and I'm really excited because it has been recommended to me a lot. It looks like such a heartwarming story and I'm really in the mood for one of those right now. Hopefully it lives up to my high expectations!
'The Sleeper & The Spindle'; Neil Gaiman. When was the last time I read a book by this man? A very long time ago I'll wager, and though this one is a short one, it's based on Fairy Tales so it has to be high on the list! The illustrations look absolutely glorious too, I'm so excited!
'The Hobbit'; J.R.R. Tolkien. I can certainly see a few of my followers cheering when they see this book on the list. I have gone on about the fact that I haven't read anything by J.R.R. Tolkien and now finally I am getting round to it! I look forward to comparing it to the films because I know they are supposed to be very different.
'How To Fly With Broken Wings'; Jane Elson. This is yet another Netgalley read (I really feel like I'm getting through these much better now) and it looks really rather god. A lot of my reads have been focused on the subject of Mental Illness because it is so interesting to watch authors tackle the subject, each approaching it differently to the next.