It's the beginning of June AND Saturday. That means it's time to do this meme again, which is something I always look forward to doing!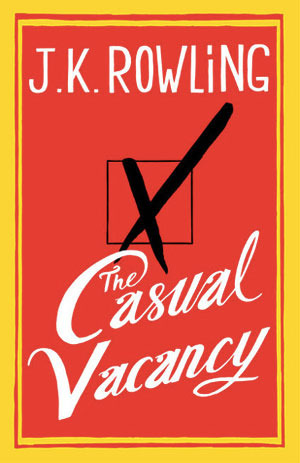 So this month's pick is J.K. Rowling's 'The Casual Vacancy' and though it is yet another book I've not read (it really doesn't look like my kind of thing, and it has mixed reviews) I'm looking forward to creating a chain for this one.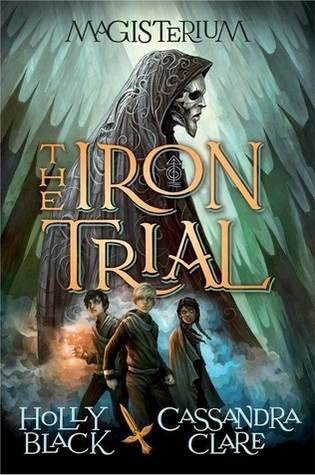 I just want to say that I really didn't want to go down the obvious route here, but I couldn't resist! Despite my disinterest in reading J.K. Rowling's other work I still adore her 'Harry Potter' series. I chose 'Harry Potter & The Chamber Of Secrets' because I've used the first book in the series for a previous one of these. The second book was fantastic though and I adore the series as a whole!
'The Iron Trial' is a duel-written book by Cassandra Clare and Holly Black, and though there are a lot of differences in plot, there are a lot of similarities too. A group of three friends? A school of magic? A dark wizard with a mysterious name out for revenge? I didn't find this read as intriguing as the 'Harry Potter' series but it did have some originality and a couple of unexpected twists.
Holly Black is another favourite author of mine and as well as writing 'The Iron Trial' she wrote this lovely collection of short stories, 'The Poison Eaters & Other Short Stories' that I really enjoyed. There aren't any real similarities between the books other than the author, as 'The Iron Trial' is about a magic school, while the short stories focus more on magical creatures.
This is a bit of a loose connection, but in 'The Poison Eaters & Other Short Stories' there is one story that is set in the same world as 'The Coldest Girl In Coldtown', her well known Vampire series. Bram Stoker's 'Dracula' is obviously the original vampire book that inspired a fair amount of the stories that focus on the mythology surrounding the creatures.
Seeing as 'Dracula' is a book about vampires, I really had to include another one that has a different take on the subject. 'Vampire Blood' is the first three books in a twelve book series, and I really enjoyed reading it when I was younger.
This really is a bit of a lazy connection, but Darren Shan also wrote a smashing demon based series, starting with 'Lord Loss'. I remembering devouring all of the books in this series when I was younger, just as I did with 'The Saga Of Darren Shan', the previously mentioned series.
This week I have traversed the Paranormal genre in my choices (which is quite funny, considering 'The Casual Vacancy' actually isn't really a supernatural book).