The TBR Lists are always my favourite, because they get me excited for all the books I have yet to come. The thing is, I tend not to plan more than a month ahead because I find I don't stick to my plans very well, but I have a few lined up that I'm really excited about, so I can only hope I get round to reading them.
1) 'A Natural History Of Dragons'; Marie Brennan.
So this is actually my next read, and I am so excited! I have been waiting to read this book for a very long time, and now it's finally on my up and coming list! I hope it's as good as I imagine it to be, I think it will be fun to read something set in an era that is known to me, but with the added twist of Dragons.
2) 'The Hobbit'; J.R.R. Tolkien.
Speaking of Dragons, it's about time I read this! I've seen all of the films and loved them, so I can't believe that I still haven't read anything by this man yet. I seriously need to get into all of his books set in Middle Earth, and this seems like a good place to start.
3) 'Hidden Huntress'; Danielle L. Jensen.
I am absolutely gutted that I missed requesting this one from Netgalley. Still, I will be purchasing it now that it's out, and I look forward to finally getting to read the sequel to 'Stolen Songbird'. I really enjoyed the first book, and it left me on a massive cliffhanger in terms of the relationship between Cecile and Tristan. I hope I get to see more of them in Book 2!
4) 'High-Rise'; J.G. Ballard.
I don't actually have this book yet, but the film is coming out pretty soon (starring Tom Hiddleston, one of my favourite actors) and it looks like a really intriguing plot concept. It's been a while since I've read Literary Fiction and I'm intrigued by the strange genres it has received on Goodreads. It seems that people don't really know how to define this book which makes it all the more intriguing!
5) 'If I Fall, If I Die'; Michael Christie.
I have quite a lot of Fantasy on this list. Let's go for something contemporary shall we? In truth, this book looks like it's going to be a little bit heart-wrenching and emotional. But then, who doesn't want to read that from time to time? I received it from Netgalley so hopefully it will be a good one.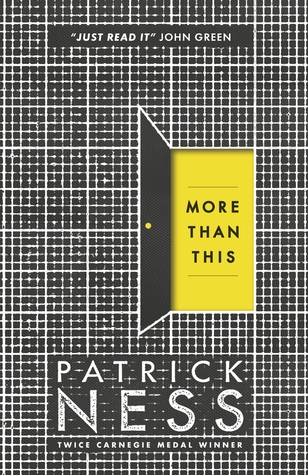 6) 'More Than This'; Patrick Ness.
Happy Birthday to me, I'm so glad that I was given this book! Patrick Ness has been on my list of Authors that I need to read for a very long time, and I plan to hit the first book of his that I own ASAP. Summer feels like a good month to read something with such a yellow cover too. I love the plot synopsis, so fingers crossed the book matches up to it's high reviews.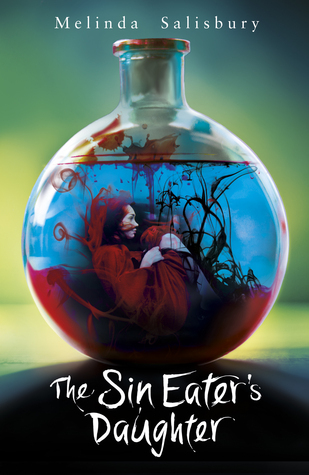 7) 'The Sin Eater's Daughter'; Melinda Salisbury.
Yet another Birthday present, I am equally as excited about this read. I mean just look at that beautiful cover! The synopsis looks really good too, and I'm intrigued by the name of the book itself. What would being a Sin Eater entail I wonder? There is only one way to find out!
8) 'The Storied Life Of A.J. Fikry'; Gabrielle Zevin.
This is another book on my list of reads for this month, and I am honestly really excited about it. The cover is so gorgeous and I really like the sound of the story too. Not t mention the fact that a lot of people have recommended it to me as a very good Summer read! It would certainly cross one off of the ever-growing list of Netgalley reads!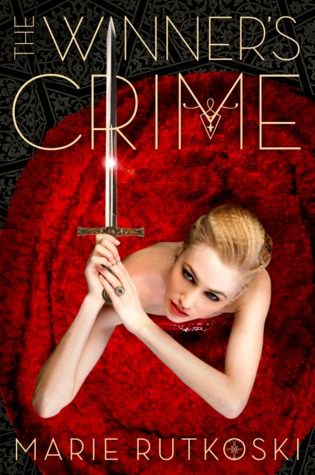 9) 'The Winner's Crime'; Marie Rutkoski.
I know that my review for the first book in this series was a little bit so-so, but I really am interested to see if the second book is better. I feel like there is room for the plot to go in a direction that will increase my enjoyment of the series, and the cliffhanger at the end of the last book was enough for me to want to keep reading, despite my disappointment with some of the other areas of 'The Winner's Curse'.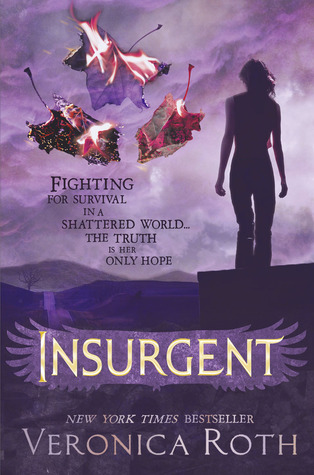 10) 'Insurgent'; Veronica Roth.
It really is about time that I finished this series. I read ad adored 'Divergent' so long ago, and then never moved on with the rest of the series. I was probably a little scared off by my sister's disappointment with the third book, and a lot of the reviews I read on-line, but I think I owe it to myself to make my own decision.