I mentioned last week that I enjoyed recommending books, or listing my favourites that I have read so far. This topic came at a good time for me, especially as I've just read two fantastic, 5 star novels in a row! Without further ado, I'll give you all my choices!
1) 'The Shock Of The Fall'; Nathan Filer.
It's been a while since I actually read this book (I can't believe how quickly this half year has gone) but I remember it to be a deeply touching and poignant read. It's informed outlook on the subject of Mental Illness made it completely fascinating and I loved the inclusion of supporting documents, letters and typewritten diary entries that added to the unique way in which the story is told. Matt was a great narrator too, I adored the way he organised the story in his head as he told it.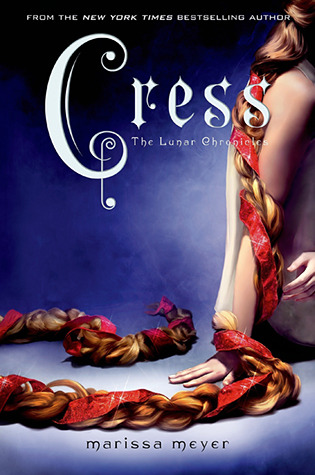 2) 'Cress'; Marissa Meyer.
I have loved every single one of the Lunar Chronicles series, and this third instalment was no different. In fact it was probably my favourite, they just keep getting better! The characters are fantastic, the world-building better and better, and my favourite aspect is the unique spin that Meyer gives well-known Fairy Tale characters and stories. Where else would you find a half robot Cinderella, a gun wielding Red Riding Hood or a hacker who has spent her whole life in a satellite with unusually long hair?
3) 'The Sunken'; S.C. Green.
I was completely taken by surprise with this book, I'll be honest. I've never been much of a Steampunk reader, but this was a fantastic start to my introduction to the genre. It took the well known Industrial age that we all know from history textbooks and put a whole new spin on that world. Here we'll find churches devoted to the great Gods of steam power, a mad, blood-craving King, and four friends sucked into a world of intrigue, politics and Dragons. It sounds slightly crazy, but it's a whole lot of fun and I want to read the sequel soon!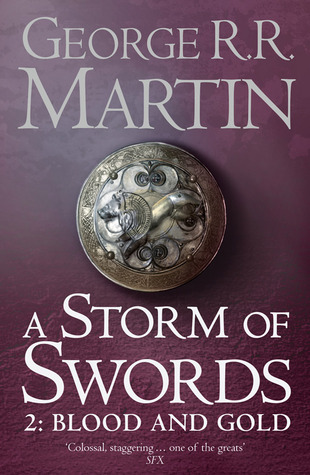 4) 'A Storm Of Swords: Blood & Gold'; George R.R. Martin.
Most people, even if they haven't read the books will have at least heard of them by now. This is actually the second half of the third book, and is by far my favourite of them all so far. It had the most amount of action to be sure, but it truly left my mind reeling after some of the horrific events that take place in this book. Not to mention that Martin's usual flare for detailed politics, mystery, plot twists and description work were very much present and as impressive as ever.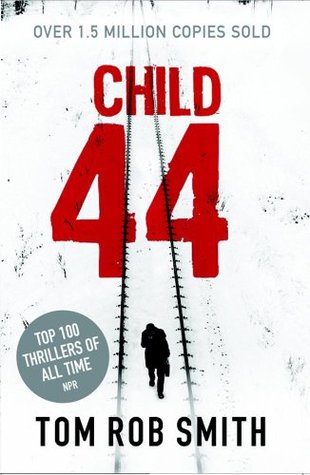 5) 'Child 44'; Tom Rob Smith.
This was recommended to me by my Flat Mate and I really loved it! Murder mysteries are not usually my genre, but with the added Historical Fiction this is certainly a wonderful beginning to a series I do not want to miss! I didn't know a whole lot about Stalin's Russia, but now I feel very much more informed on the matter. It actually makes for a fantastic book setting, and Smith manages to create the perfect blend of suspense, action and thrills while also managing a very good element of mystery that kept me gripped throughout.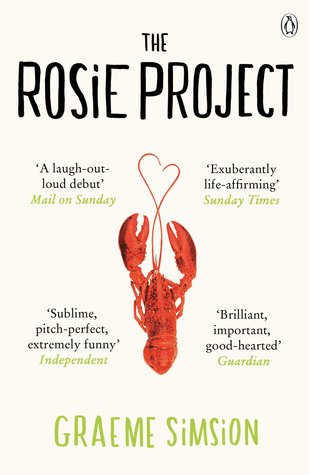 6) 'The Rosie Project'; Graeme Simsion.
I read this while on holiday and managed to finish it in just a few short days because I loved it so much. I'm not normally a huge fan of romance as a whole, I'll be honest. But the light-hearted, fun approach to the subject of Mental Illness that Simsion took really made it endearing and interesting and gave it an extra element that I had not expected to encounter. There is a sequel that I am really looking forward to reading!
7) 'A Natural History Of Dragons'; Marie Brennan.
I only actually finished this book on Sunday, but it was one of the best Fantasies I have read in a while. I loved that it took such a detailed approach to the scientific side of Dragons. How do they fly? What are their hunting habits? What are the components of their extraordinary breath? The narrative structure really intrigued me too. It was told in the style of a memoir, which made it a very enjoyable read indeed.
8) 'The Storied Life Of A.J. Fikry'; Gabrielle Zevin.
I began and ended this book on the sofa, sitting in exactly the same spot all afternoon, my eyes glued to the page. By far this is my favourite book that I have read this month, possibly even his year, because it had all the components a book should have. Unique characters with interesting and relatable stories, a fascinating plot that makes the reader laugh, cry, and exclaim in horror and a wonderful writing style that grips from start to finish.
9) 'Dracula'; Bram Stoker.
I read this a little while back under the suggestion of my boyfriend Mat, who read it for his University course. I honestly loved it for a great deal of reasons, the biggest being Stoker's descriptive work. His account of the views found in Transylvania were totally stunning and I was in awe of how vividly I could picture it. I also liked the different viewpoints that I received as I read the story, and how much I understood and got into the plot itself. I can see why this book is a Classic!
10) 'Between The Lives'; Jessica Shirvington.
This was a tough one to pick because there were a few contenders for the last spot on my list. But in the end, it won out because like 'The Sunken' it took me by surprise. I didn't expect to enjoy the book as much as I did! But it had such an original plot concept, which Shirvington handled masterfully, and in the end it actually did make me cry. I am known for being quite sensitive but it really is hard to provoke tears from a reader, and there are some really good plot twists in this book.