Once again, a seemingly quiet week has turned into a rather exciting one for me! To start with, on Monday I went with Mat and my flat mate's to see Romeo & Juliet at the Garrick Theatre for Tash's birthday surprise! Unfortunately Richard Madden was indisposed and unable to perform as Romeo, which was mostly the reason we had booked it, but we still really loved it and I'm proud to say I've finally seen Derek Jacobi perform live! He was outstanding! Lily James also did a really great job, and I felt that the understudy for Romeo was really good considering he had such big shoes to fill.
I also worked for four days only this week (I'd booked holiday) and during that time it's been officially confirmed: I've been promoted! I'm so happy and have waited for this for ages so I'm glad to finally be given the opportunity. On Saturday I took the day off and travelled down to my home town in preparation for a big party that evening for Tash. It was themed around the 1920s and I had a lot of fun which was a really huge deal for me because socialising, parties and drinking are big anxiety triggers for me. I was happy to be a wallflower for most of it but did make an effort to mingle more, especially with Tash's pets!
We stayed with Mat's parents for the night, as Tash's actual birthday falls on the same day as Mat's Mums! We had such a nice day with his family, and it included a really nice barbecue and time spent outside in the sunshine. Britain's weather is really being nice as of late and I think that Summer is finally here! Let's see how long that lasts...
I Read:
I Received: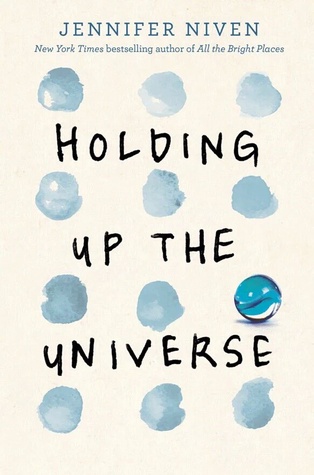 - 'The Witch's Kiss' by Katharine Korr & Elizabeth Korr: Approved by Netgalley (11/07/16)
- 'In Their Shoes' by Julia Nicholson et al.: Approved by Edelweiss (11/07/16)
- 'Holding Up The Universe' by Jenifer Niven: Approved by Netgalley (12/07/16)
Memes:
Top Ten Tuesday:
General Facts About Me