I have been looking forward to this category ever since I saw it on the list! I love recommending books that are underrated to people, and a good way to find out the books that truly are is by seeing how many Goodreads ratings they have!
1) 'Pantomime' by Laura Lam.
Number Of Ratings: 1754
I absolutely adore this read, which is quite recent, and if you're a fan of diversity in your characters then you should too. Because the MC is androgynous! The story focuses on Gene, who is raised to be a girl by her noble family but feels like she's neither male nor female. In an attempt to run away from those who feel like they're 'fixing' her, she becomes Micah a young trapeze artist. There's plenty of Fantasy and drama involved but I was just so impressed by Lam's writing style and originality.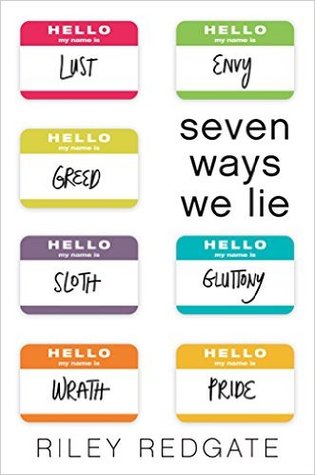 2) 'Seven Ways We Lie' by Riley Redgate.
Number Of Ratings: 770
Every teen should read this book. Period. It just covers issues that teenagers face so well and did a great job of representing a high school environment that is actually relateable. In short, this book focuses on the lives of seven teens who each face challenges and problems and their individual story threads intertwine into wonderful finale. I loved the complex characters that Redgate wrote too, each representing a 'sin' but having their own distinctively positive traits to match. This is also a great book for diverse casting: there's even an openly Pansexual character!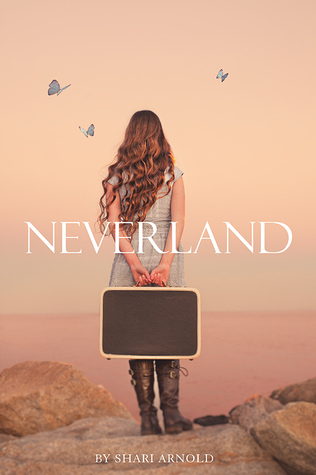 3) 'Neverland' by Shari Arnold.
Number Of Ratings: 142
I'm shocked and appalled at how little attention this book has received. It completely blew me away: writing, story-line and the awesome Peter Pan references made it a clear winner in my eyes. It deals with the tough subject of bereavement well and I really liked what Arnold managed here. 'Neverland' tells the story of Livy Cloud, whose recent loss of her younger sister to a terminal illness has left her heartbroken. Meeting the mysterious Meyer changes all of that and she's drawn into a world that makes her curious to live again. At times it was a little dark too and delved into the realms of sinister, but this book gave me that special kind of feeling that only comes when you read something really good.
4) 'Sunbolt' by Intisar Khanani.
Number Of Ratings: 1262
Intisar Khanani is one of my favourite writers. She's blown me away with (so far) two majorly awesome books that were short, yet filled to the brim with action, adventure and incredibly strong female characters. I'm a huge fan. Hitomi, the MC of this extraordinary Fantasy novella, has magical powers that she must hide in order to survive. The political intrigue, magical system and stealthy heroine were certainly enough to draw me into a gorgeously intriguing prequel to 'Memories Of Ash' which I'm looking forward to reading soon!
5) 'The Sunken' by S.C. Green.
Number Of Ratings: 47
While Steampunk isn't my usual read, this is the book that made me wonder if it could be a genre that I need to get more of. Green takes a whole lot of crazy elements; alternate Victorian London, churches built to worship the arts and technological innovation, vampiric creatures that are created by a mad King George and dragons. Then, she just...makes them work. I'm still waiting on the sequel for this one, but I'm so blown away by how creatively everything drew together and the writing itself was really very good.
6) 'The Tale Of Raw Head & Bloody Bones' by Jack Wolf.
Number Of Ratings: 509
I will never stop rooting for this book. It was my first read for this blog and while the grammar use took a bit of getting used to, it was just so clever. Tristan Hart is a young, bright lad searching for an opportunity to heal people and learn more about the human condition. The problem is that he suffers from secret delusions and desires, that could cost him both his place in renowned scientific circles, and the lives of those he cares about. It is a very dark read, but I loved the mix of unexpected romance, fantastical gypsies and fairies and a well-researched historical fiction. Bravo!
7) 'Thin Air' by Michelle Paver.
Number Of Ratings: 22
This ghost story was a very recent read of mine and I loved it. Set in the 1930s, it tells the tale of a mountaineering expedition that plans to follow in the footsteps of one that failed thirty years prior. One in which two survived, but five died...and only four of them laid to rest. There was a great mix of atmosphere and supernatural events in this chilling book and Paver's writing blew me away. Anyone who fancies settling down with a relatively short, spooky read should consider this top of the list.
8) 'Good Kings, Bad Kings' by Susan Nussbaum.
Number Of Ratings: 1466
This book is a diamond in the rough. It has probably the most diverse character list I've ever seen in a book and tells it's story through such an array of real characters that I wanted to read it over and over when I'd finished it. It's subject is the US mental health system and residents found in nursing homes there. This book challenges the idea of disability and the stereotypes surrounding it. There's representation for the physically disabled and those suffering from mental health issues, as well as an ethnically diverse cast and great LGBT presence too. Seriously, just read this book!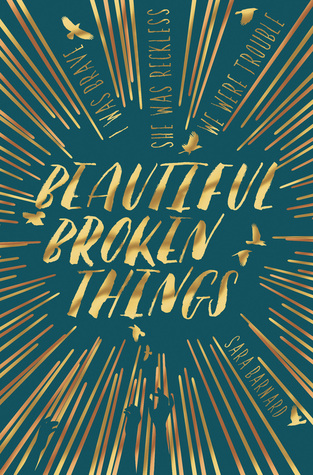 9) 'Beautiful Broken Things' by Sara Barnard.
Number Of Ratings: 763
I'm fairly sure that as this book has made it into Zoella's brand new book club, it won't stay at a low rating score for long. But I'm going to rave about it anyway. Ladies and gentleman: a book that focuses on friendship. There's no romance to be found here which I really enjoyed because I feel like too many YA books tell teens that finding the love of their life is top priority. There's a lot of issues to explore in this gem of a book: toxic friendship, abuse, mental health, suicide, jealousy etc. It's a fantastic debut from a UK author that writes beautifully.
10) 'Spinning Starlight' by R.C. Lewis.
Number Of Ratings: 953
It's been a while since I read this book but it mostly makes the cut because it's a sci-fi take on an unusual Fairy Tale that doesn't receive much attention. Liddi, the female lead who goes on a mission to rescue her captured brothers from being trapped inside a portal, was very smart and not too reckless which I was glad about. I liked meeting the various alien species, the romantic sub-plot didn't get in the way too much and the planet concepts were super cool! I'm intrigued t read 'Stitching Snow' another Sci-Fi Fairy Tale retelling!