This week has been significantly busier than the last, mostly due to the fact that despite having work, many important dates have fallen on this week! Mine and Mat's seven year anniversary for example was on the fourteenth, and then the fifteenth was Mat's birthday! Mat cooked me a lovely dinner for when I came home on our anniversary, and it was nice to spend some downtime with him before heading to the cinema for the midnight showing of Rogue One! It's an excellent film though a lot darker than I imagined and I felt like the first third umped from place to place a little too quickly! It fills in some great blanks though, I highly recommend it!
I had the day off on Mat's actual birthday and we had a lovely lie-in followed by meeting his mum for lunch and shopping at Stratford's Westfield! It was a lovely afternoon out for all, and upon returning home we played games, watched TV and even ordered pizza because...why not. I then continued to have work until Sunday, another day off that ended up being a lot of fun because Tash came round to watch Brooklyn 99 Season 3 with us, a couple more episodes of Once Upon A Time Season 6, and then accompanied me to my work meal late on Sunday evening. It was a lovely night for everyone and a wonderful end to the week!
I Read...
I Received...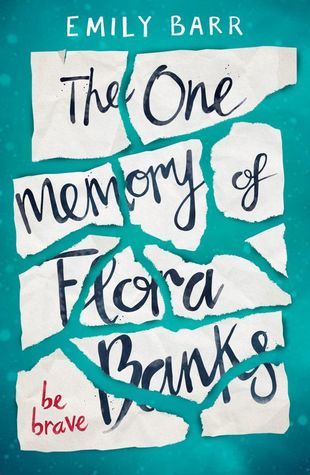 - 'The One Memory Of Flora Banks' by Emily Barr: Approved by Netgalley (12/12/16)
Memes...
Top Ten Tuesday:
Most Anticipated Releases For The First Half Of 2017
I Posted...
Bookish Bingo (December 2016 - February 2017) Sign-Up Post