I've really got on board with smaller books this year, especially non-fiction! I was ordering Christmas presents online when stumbling upon this one and I thought, at £2? Why not? It's a short essay of course, but a nice philosophical outlook on generosity, which December is the perfect month for!
SOURCE: Bought
TYPE: Paperback
TITLE: The Gifts Of Reading
AUTHOR: Robert Macfarlane
SERIES: --
PUBLISHER:
Penguin

PAGES: 34
GENRE: Non-Fiction, Essays

RATING: 3.5/5 Stars
Blurb: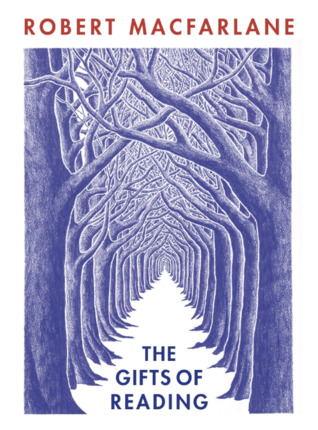 Every book is a kind of gift to its reader, and the act of giving books is charged with a special emotional resonance. It is a meeting of three minds (the giver, the author, the recipient), an exchange of intellectual and psychological currency, that leaves each participant enriched. Here Robert Macfarlane recounts the story of a book he was given as a young man, and how he managed eventually to return the favour, though never repay the debt.
Overall Conclusion:
It only takes five minutes to read this book so I won't spend too much time on it, but this was a good read that is well worth the short reading time. Lyrical and charming are a couple of ways to describe Macfarlane's writing, and there were certainly some gorgeous quotes in this one! I also liked the bittersweet anecdotes and was surprised at how emotional I felt reading them. This certainly makes me want to read some of his other, longer works and I enjoyed the book recommendations in this essay. This is, after all, a piece about books!