December? My goodness! It's almost Christmas! I cannot believe the speed at which 2017 has passed me by to be perfectly honest. But despite hating the cold with a passion, I'm looking forward to snuggling down with some great wintery reads!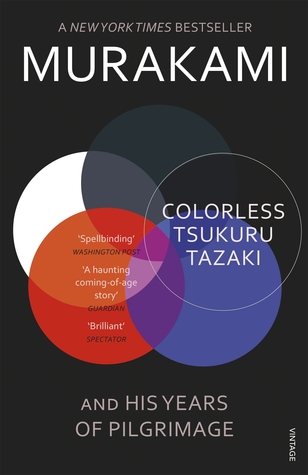 My first choice has evaded me a couple of times since buying it, so I'm placing it as my first read of the month! 'Colorless Tsukuru Tazaki & His Years Of Pilgrimage' will be my first ever read by Haruki Murakami, and I always find winter to be the best season to read deep, reflective writing. I'm interested to see what this author can do!
'Renegades' by Marissa Meyer. Do I even have to say any more than that? It's no great secret that she's one of my favourite authors, and I've adored every single one of her books that I've read so far. Since the Avengers: Infinity War trailer dropped a couple of days ago too, I'm really looking forward to a superhero/villain themed read too.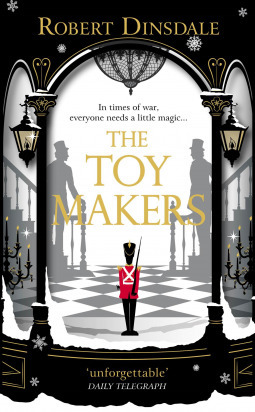 It's surprising, even to me, that I've never read a book by Charles Dickens. But there's something about him that really invokes the holiday spirit, so I've picked 'The Christmas Carol' because it is literally about spirits and Christmas eve/day! It was a definite tradition to tell ghost stories during those cold winter nights, and this is one that I would love to tick off of the TBR!
It's so frustratingly upsetting how often I have gone to pick 'Six Of Crows' up but never quite managed to read it. I loved the 'Grisha Verse' series by Leigh Bardugo, and I have high hopes for this one too. It was heavily hyped, it's true, but I'm hearing great things: diverse characters, LGBT+ coverage and most importantly, a better look at Ravka which is heavily based on one of the world's snowiest places, Russia!
The cover of 'The Toymakers' alone is enough to make anyone think of Christmas. Toys in shop windows, snow falling, the hint of magic. I've been eyeing up Robert Dinsdale as an author as his retelling of Hansel & Gretel, 'Gingerbread', looks fantastic. This should hopefully give me a decent sample of his work!
Mary Shelley is another classic author, and I feel that winter is a great time for classics. Especially if they are sombre, victorian reads! 'Matilda' certainly sounds like one of those reads and it's a little one too, which is ideal. In the winter I like my reads to be either very long or very snappy!
'Midnight At The Bright Ideas Bookstore' by Matthew Sullivan intrigues me for a lot of reasons. Firstly, I like books about books. Book shops are my favourite places in the winter because they are always so warm and inviting. This one a little less so if the synopsis is to be believed, but who doesn't like a good mystery now and again?
I haven't been able to read an awful lot of historical fiction this year, which has been a bit upsetting to me as it's a genre I like a lot. 'Wolf Winter' by Cecilia Ekbäck will be my last before the year is out! It's certainly got the right snowy setting, and has been compared a number of times to 'Burial Rites', a historical book that I also loved. I have high hopes!