The lists that come along around December/January time are always my favourite because they are either reflective on the year gone by or, as in this case, allow me to look to the future! 2018 promises some great releases, be it sequels to books I've enjoyed before, new stand-alones/series from my favourite authors, releases by authors I'm yet to discover, or even fresh debuts from new talent! I can't wait to get stuck in, and seeing as it's Christmas, my list will have TWENTY picks! Phew!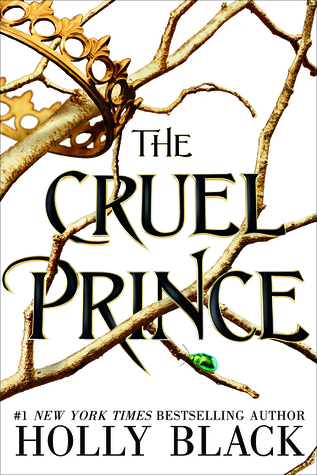 1) 'The Cruel Prince' by Holly Black.
Expected Publication - 2nd January 2018.
I have read a lot of Holly Black's books. Some I've adored and a few I've not, but I'm a really big fan of her imagination, and in particular, her ideas of the world of the fae. 'The Cruel Prince' focuses on these tricky creatures, and I'm hoping it's as good as 'Tithe' and 'Valiant' because I enjoyed those immensely.
2) 'The Curses' by Laure Eve.
Expected Publication -
9th January 2018.
I read 'The Graces' a little while back (October 2016 I think?) after attending YALC and becoming really excited about this book. It has traces of that southern gothic charm that is popular in stories about witches, but this book kept me guessing throughout and I loved the use of an unreliable narrator. Eve definitely freshened the genre up and I can't wait to see how she finishes the series.
3) 'The Sacrifice Box' by Martin Stewart.
Expected Publication - 11th January 2018.
There's something about the synopsis for this book that's caught my eye. I've really wanted to get into a few spookier reads this year, and I like the idea behind this: a pact, a mysterious box, and a mystery to solve before it's too late. I love the cover too, so glad to have received this one on Netgalley!
4) 'The Chalk Man' by C.J. Tudor.
Expected Publication - 11th January 2018.
This year has been great for horror themed around the late 1900s - the new release of It and the second season of Stranger Things were two of my favourite watches. I think there's something about the idea of kids banding together to face evil that I just love! Set in the eighties, this looks to be running along a similar theme and I'm excited to see if it meets my high expectations
5)
'Love, Hate & Other Filters' by Samira Ahmed.
Expected Publication - 16th January 2018.
It makes me so happy to see so many #ownvoices releases being published in 2018! And so many ethnically diverse covers and characters! 2017 was a great year for Contemporary YA too, so I'm hoping 2018 will beat it. I like the idea of seeing a different culture's perspective, and bigotry will be a big theme in this one.
6)
'Reign Of The Fallen' by Sarah Glenn Marsh.
Expected Publication - 23rd January 2018.
There are not enough zombie books in my life. Especially those revolving around necromancers! This is Fantasy but not only that, it's an LGBT read too! I love that I haven't seen a synopsis like this before, and why wouldn't I want to read a book that has a skull wearing bling on the cover? I'm getting such good vibes about this one!
7)
'I Am Thunder' by Muhammad Khan.
Expected Publication - 25th January 2018.
Like I said, #ownvoices is really important and I'm glad to see so many works coming out this year. Muslim protagonists are so rare, so I'm particularly excited about this one - especially as it's set in London! I always like seeing books set in the city I currently live in, it makes things feel so much more relatable.
8)
'The Hazel Wood' by Melissa Albert.
Expected Publication - 30th January 2018.
This might be my most anticipated debut set for 2018 release. Maybe. Fairy tales are kind of my thing, and this has it's own set! I love the spooky, dark fantasy vibe this book gives me and have heard so many good things about it. It's definitely travelling comfortably on the hype train, let's hope it deserves to be there.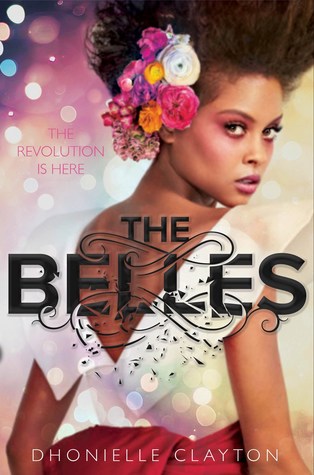 9)
'Tempests & Slaughter' by Tamora Pierce.
Expected Publication - 6th February 2018.
I love Tamora Pierce. I spent pretty much the whole of secondary school with her books to be honest, and finished every series set in Tortall except the Beka Cooper series. My favourite was always the Immortals series with Daine and Numair (swoon) so imagine my excitement to discover that this series on Numair's student life is being released so soon.
10)
'The Belles' by Dhonielle Clayton.
Expected Publication - 6th February 2018.
The cover is definitely what drew me to this book, but it's backed up by an intriguing synopsis. I've heard this title and Clayton's name flying around the blogosphere, and it appears to be for good reason! I love the PoC MC, and the synopsis sounds very fun and a little bit different! People being grey is certainly not something I've come across before!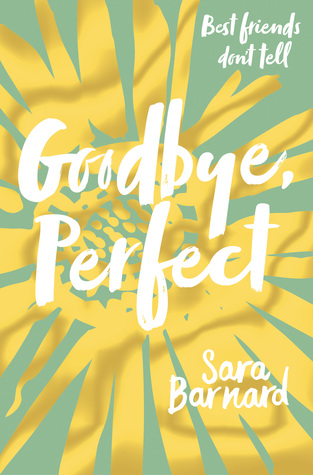 11)
'Goodbye, Perfect' by Sara Barnard.
Expected Publication - 8th February 2018.
I recieved an ARC of this in the post, and I'm so excited because I've read and adored both of Sara Barnard's books so far and have high hopes for this one too! This includes a controversial topic - an illicit teacher/student relationship and the impact it can have on the people around them. I'm not sure how that will make me feel but I'm looking forward to finding out.
12)
'Children Of Blood & Bone' by Tomi Adeyemi.
Expected Publication - 6th March 2018.
Yes to the cover. Yes to the synopsis. YES TO THIS BOOK. This is another of my most anticipated reads this year because everything about it looks STUNNING. I love the sound of the world-building too,
Orïsha sounds like a magical place! I can't wait to read this!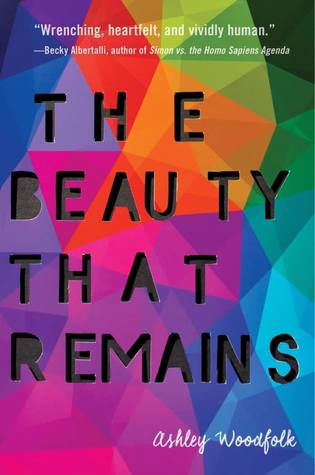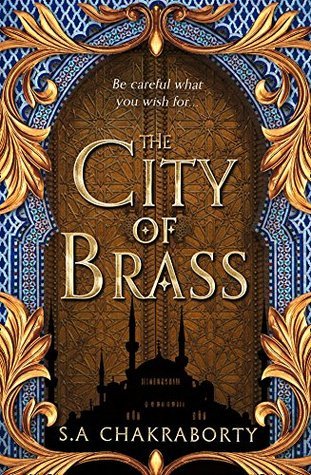 13)
'The Beauty That Remains' by Ashley Woodfolk.
Expected Publication - 6th March 2018.
*Drools*. Look at that cover. I have a soft spot for rainbows, it's true, and there's something about this Contemporary release that really draws my attention. Whatsmore, it gives a heavy focus to social media, which is amazing because you would be surprised how little YA includes it. This promises a heartbreaking, powerful tale.
14)
'The City Of Brass' by S.A. Chakraborty.
Expected Publication - 8th March 2018.
I've been eyeing up this release for some time now, and though it has actually been released in some places, the UK won't see it until March 2018. Everything about the synopsis sounds like my sort of thing and that cover is stunning. Plus, it's a mish-mash of folklore along the same vein as One Thousand & One Nights, which we all know I love.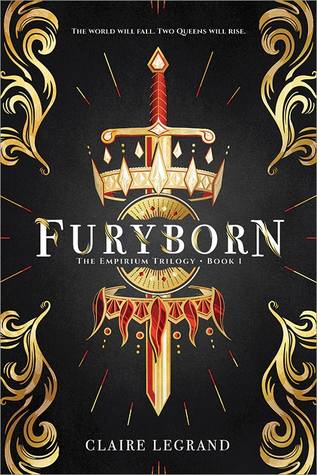 15)
'Out Of The Blue' by Sophie Cameron.
Expected Publication - 22nd March 2018.
I received a copy of this from Netgalley a while back, but I have to say that it was Lucy Powrie's review that really sold me on it. I'm generally not a huge fan of books with angels in them but this promises to be more than the usual paranormal romance/urban fantasy vibe. I look forward to seeing what all the fuss is about!
16) 'Furyborn' by Claire Legrand.
Expected Publication - 22nd May 2018.
I read 'Winterspell' by Claire Legrand a long time ago, and though I was a bit disappointed by how she dealt with that series, I'm willing to give her another chance with this one. It promises strong female characters, legends and myths and a full-on cosmic war! Who wouldn't be drawn in by that?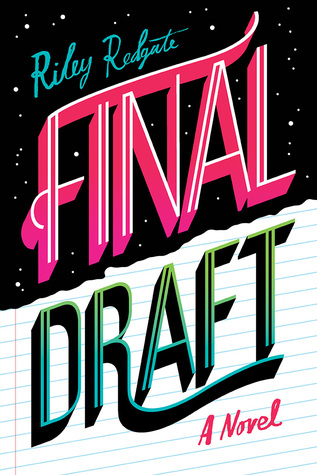 17) 'Final Draft' by Riley Redgate.
Expected Publication - 12th July 2018.
I have a bit of a soft spot for books about writers and I have to say, that Riley Redgate's work just really speaks to me. 'Seven Ways We Lie' reminded me of life in my own school sixth form. 'Noteworthy' really made me think of my Performing Arts course at Uni. Now I hope to become a writer and that's exactly what this book is about! I can't wait to read this.
18) 'Sea Witch' by Sarah Henning.
Expected Publication - 31st July 2018.
Every so often I get a hankering for a good 'villain origin story'/books about 'villains'. Here's my 2018 pick - the origin story of the sea witch! Most people have watched Disney's The Little Mermaid based on Hans Christian Andersen's tale, but not much is known about Ursula so I'm hoping for some depth here!
19) 'The Winter Of The Witch' by Katherine Arden.
Expected Publication - 14th August 2018.
There was never going to be a situation where this book wasn't on the list. I read both of the first two books in this trilogy in 2017 and adored them, so I have high hopes for a fantastic finish! Arden's ability to write folklore and fairytales into a good fantasy story is almost unmatched, I'm really excited! Though...August is a really strange release month for this book...
20) 'The Boneless Mercies' by April Genevieve Tucholke.
Expected Publication - 2nd October 2018.
It's been a long time since I've been exposed to Beowulf but this retelling of a similar vein looks really interesting! It focuses on not one but four warriors, all of which are female, and I'm keen to see how that plays out. I've read only one of Tucholke's books before but I enjoyed it, so have high hopes for this one!