It's time to reflect on my reads from last year, and set some goals for 2019! This survey is created by Jamie at
The Perpetual Page Turner
so check it out! I managed 52 Reads this year!
'The Corset' by Laura Purcell.
This was a very recent read of mine, but throughout it I found myself marvelling at how good it was. From beginning to end I was 100% invested in the story, I both POV characters and the plot twist at the end was fantastic. Hands down this was my favourite read of the year.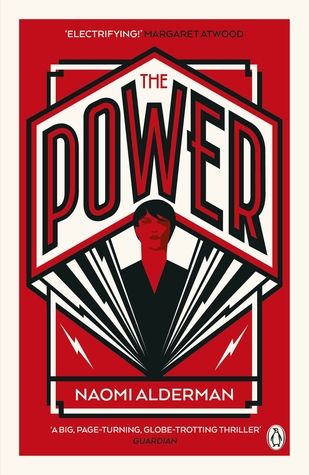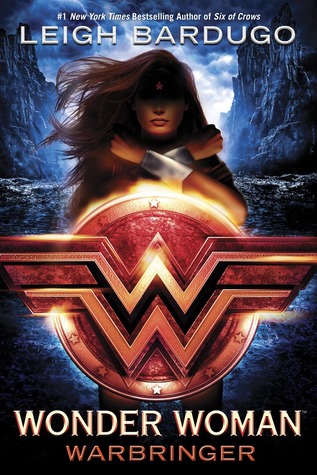 Book I Thought I Would Love More, But Didn't:
'The Power' by Naomi Alderman.
When I see a book described as a 'feminist masterpiece' winning the Bailey's Prize for Women's Fiction, I expect big things. I was underwhelmed here, liking the concept and symbolism, but ultimately finding that the characters and their stories fell a bit flat.
Most Surprising Book I Read (In A Good Way):
'Wonder Woman: Warbringer' by Leigh Bardugo.
Though I was looking forward to this read thanks to the newest Wonder Woman film, I have never really been a fan of DC characters (other than the Batman universe) and comic book superhero spin-offs aren't my thing. I liked this a lot though! Great characters, plenty of action and some good twists.
Most Surprising Book I Read (In A Bad Way):
'The Novice' by Taran Matharu.
I really thought this was going to be great, though the strange blurb describing it as a mix of Harry Potter meets Tolkien meets...Pokemon?...should have been a clue. All things I love, but...together? It was a popular read though so I really thought I was going to fall for this too. But I found the writing very immature and the concept a little sketchy.
Book I Pushed The Most People To Read:
'Doing It!' by Hannah Witton.
I told everyone to read this, especially after suggesting it to my Podcast group and getting a good response. This is such a useful, educational book on relationships of all kinds, and I actually think it should be in schools as it's far better than most sex education.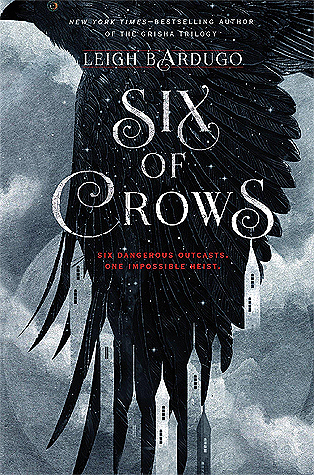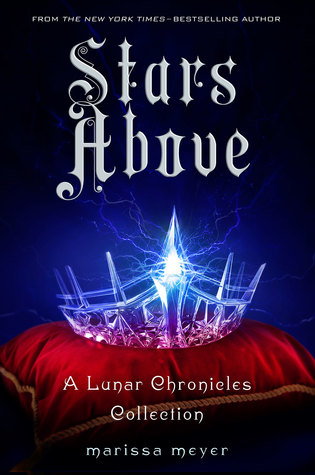 'Six Of Crows' by Leigh Bardugo.
Why did I take so long to read this? It was a very early 2018 read and it was so good. I fell in love with the character's, gained a ton of new OTPs, felt all the feels, and desperately hoped to get round to book two, which I have now received for Christmas and I will soon be reading.
'The Dark Days Pact' by Alison Goodman.
I loved 'The Dark Days Club', and while this didn't meet all my expectations, I still enjoyed this a lot. Especially for a second book. Helen and Lord Carlston got a lot more time which I really loved, and I'm looking forward to reading the finale.
'Stars Above' by Marissa Meyer.
I don't know if this counts, but I also don't care. It's a collection of short stories that give a lot of the backstory of the characters, but there is also a final story that is a small sequel to the original series, 'The Lunar Chronicles'. It was the perfect ending and so I'm putting it here.
Holly Bourne (Hugo's Chapters from 'Floored')
This is a bit of an odd one, but I read a book called 'Floored' written by seven authors, and my favourite chapters were from a character called Hugo. I found him hilarious and snarky, and as soon as I found out that he was written by Holly Bourne, I decided I needed to read her books at some point.
Best Book From A Genre I Don't Usually Read:
'Bone' by Yrsa Daley-Ward.
Poetry was something I enjoyed a lot more this year, which is weird because up until now I didn't enjoy it all that much. My favourite collection was Yrsa Daley-Ward's 'Bone', and it really convinced me to delve a little deeper into the genre.
Most Action-Packed/Unputdownable Book:
'A Study In Charlotte' by Brittany Cavallaro.
There were a few flaws with this book, but overall I found it really hard to put down! I was totally hooked by the plot, especially once I'd got past the original info-dumping, and I look forward to indulging in more of the series in the future.
'Long Exposure' by Kam Hayward.
M/m comics were my guilty pleasure this year, and it started with this one. I just love the diversity here, and it contains a really great plot-line, a ship I will sink with until the end of time, and a lot of humour and fun too. More LGBT+ recommendations, especially for webcomics, would be much appreciated.
Favourite Cover Of The Year:
'Foxes Unearthed' by Lucy Jones.
My favourite animal is the fox. I think they are beautiful and it was this cover that ultimately sold me on this book. I think the cover is both lovely and autumnal, and the design is so pretty.
Hugo from 'Floored' by Various.
I have already spoken about Hugo. He was the sole reason I picked Holly Bourne for my favourite newly discovered author. He was sarcastic, arrogant and selfish to begin with but it came from a place of real pain and neglect from his family. I kind have a thing for characters who are narcissistic assholes but secretly vulnerable. I liked most of the characters in this book but he was the standout winner for me!
Hannah from 'Final Draft'.
I think I fell in love while reading this book. This was not my favourite Riley Redgate book, but the one thing I did love about it was Hannah - the sassy Korean lesbian who was my FAVOURITE character this year. She really gave the book a bit more depth and became far more than just a side character in the plot. Also, I might be in love with her. Did I say that already?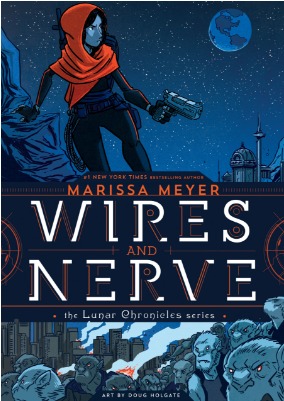 Best World-Building/Most Vivid Setting:
'Wires & Nerve' by Marissa Meyer.
This might be cheating because 'Wires & Nerve' was a graphic novel, but it really helped me to visualise the world of The Lunar Chronicles (the art was great) and it was the first book to pop into my mind for this category.
Most Beautifully Written Book:
This book was absolutely stunning. As a collection, the stories worked so well together - but more than that, they were hauntingly beautiful. The language and lyrical flow totally got me and this was the clear winner for this category.
Most Thought-Provoking/Life-Changing Book:
'Girls Don't Wear Pink & Other Lies' by Various.
I'm serious, this book actually changed my life. It's a gorgeous collection of essays, poems, accounts and pieces written by a variety of people on the subject of feminism, and from beginning to end it got me thinking.
Book I Can't Believe I Waited To Read:
'A Sudden Light' by Garth Stein
This has been on my TBR since very early in my blogging life, and I've just never got to it - until this year. And I really liked it! Ghost stories are always fun, but I enjoyed the mystery of this more than anything else.
Favourite Passage/Quote I Read:
"At a time when we are too often reminded of what divides us, there is common ground to be found when we share our stories."
Emma Watson, Feminists Don't Wear Pink & Other Lies, cur. by Scarlett Curtis
---
'The Bone Knife' by Intisar Khanani.
35 Pages.
'Children Of Blood & Bone' by Tomi Adeyemi.
531 Pages.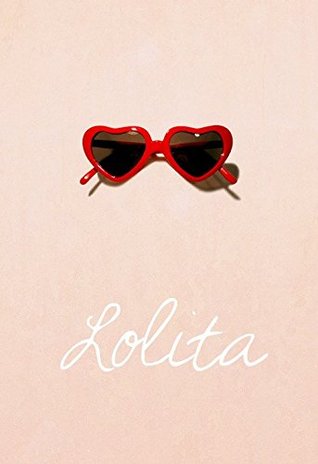 Book That Shocked Me The Most:
'Lolita' by Vladimir Nabokov.
I mean, the subject of this book was shocking. Paedophilia/sort-of-incest is not high on my 'things I like to read on a daily basis' list. And yet, it definitely wasn't the only time I read it this year, which was a strange and slightly disturbing realisation...
Nick & Charlie from 'Solitaire' & 'Heartstopper' Vol. 1 by Alice Oseman.
This cute LGBT+ pairing appeared in not one but two of my reads and I adore them. They were my favourite aspect of 'Solitaire' actually, despite being 'side characters', and I was desperate to read more about them. My wish came true when I discovered that Oseman's 'Heartstopper' centred on their relationship developing prior to the events of 'Solitaire' and I devoured it immediately. It's everything I hoped it would be and, along with 'Long Exposure', has cemented my love for m/m webcomics.
Prosper & Alastor from 'The Dreadful Tale Of Prosper Redding' by Alexandra Bracken.
I'm always a fan of relationships where an evil villain ends up paired (purposefully or not) with an innocent, 'good guy' and the two have to just get along and eventually they kind of become friends (though neither will admit it). This was the perfect example of that. Alastor was laugh-out-loud hilarious in this book and I really liked how he interacts with Prosper throughout. It's one of the few things that would draw me back for a sequel.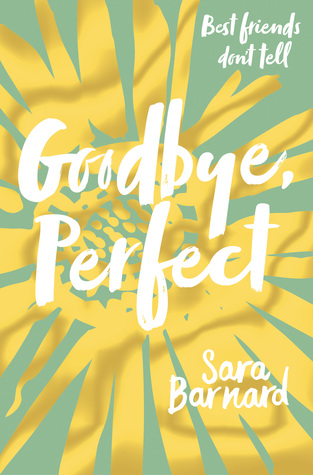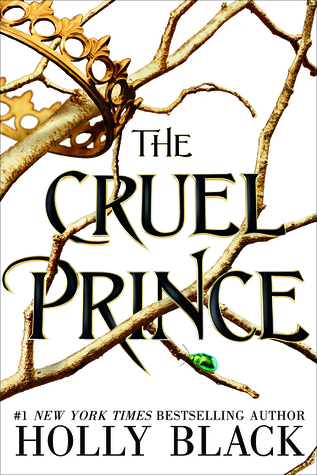 Best Release From A Previously Read Author:
'Goodbye, Perfect' by Sara Barnard.
I love Sara Barnard. And her books. I have read every single one since falling for her debut 'Beautiful Broken Things' and I have to tell you that they just get better and better. This one had a very serious but unique subject - a teacher-student relationship from the perspective of the student's best friend, who had no idea. It was written so well and I can't wait to delve into more Sara Barnard in 2019.
Best Book Recommended To Me Repeatedly:
'The Cruel Prince' by Holly Black.
This. Book. Is. Everywhere. I remember loving Holly Black's 'Modern Faerie Tale' series, and not only was this set in the same world (though a very distant fae realm) but it contained a couple of cameos too! But beyond that, there's a deliciously dark romance brewing and I'm totally into it. I can't wait to read 'The Wicked King'.
'Children Of Blood & Bone' by Tomi Adeyemi.
This book was amazing. I loved everything about it - the setting, the characters, the story. Everything. It's become a huge hit since it's release and it's easy to see why. We certainly need more books with a PoC cast, I loved the influences that African culture had on the fantastical world Adeyemi created, and I am gagging to see what happens next after that cliffhanger.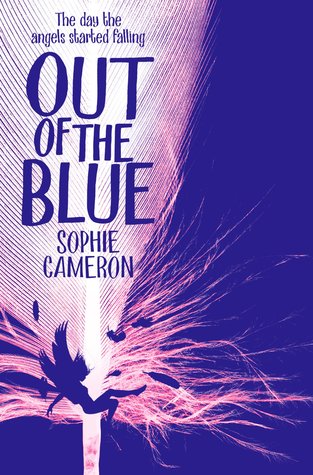 'Out Of The Blue' by Sophie Cameron.
I read this with my podcast group, and truly didn't expect to love it nearly as much as I did! This is not like any other book I've read with angels before, and that's definitely to its credit. I loved the premise - angels falling out of the sky and the reaction worldwide, as well as the LGBT+ romance and adventure of it all. It's also written beautifully and a book focusing primarily on grief. Definitely a worthwhile read.
'The Penelopiad' by Margaret Atwood.
Margaret Atwood is by no means a hidden author, but this read of hers I stumbled across and haven't heard too many people talking about. The Greek epic - 'The Odyssey' - is famous for its story of a clever, arrogant hero desperately trying to find a way home to his faithful wife Penelope. But this retelling from Penelope's perspective shines a whole new, feminist light on it all. It was another podcast read for me, and a really good one.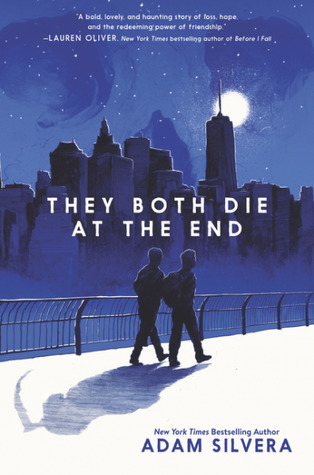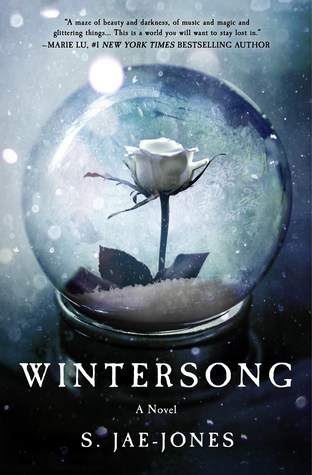 Book That Made Me Smile/Laugh:
'Into The Jungle' by Katherine Rundell.
This is a sweet spin-off from Kipling's 'The Jungle Books' and I loved that it imagined a bit of backstory for key animal characters such as Baloo, Bhageera and Kaa. Nicely written, lovely illustrations and a cohesive, well-crafted idea.
Book That Made Me Sad/Cry:
'They Both Die At The End' by Adam Silvera.
I found elements of this book a little disappointing, but overall this was a great read for me because it gave me so many feels! The title tells you everything you need to know, and yet I spent the whole book hoping it was a lie. The ending - well it took me a couple of days to recover from that one.
Book That Crushed My Soul:
'Wintersong' by S. Jae-Jones.
This book kind of broke me. Mostly because I so badly shipped the ship here, and loved them together so much, that the cliffhanger left me a bit on the distraught side. It was also pretty sudden so now I am half desperate for and half dreading reading 'Shadowsong'.
Book That Made Me The Most Mad:
'Warrior Witch' by Danielle L. Jensen.
Oh boy. This book made me so angry. Let me tell you that I loved the first book. I came out of it filled with so many feels and ready to give my life for Cecile and Tristan to be together. In book two, I really didn't get the couple-time I wanted but I found it okay. This book? I was so disappointed. The ending was pretty much the worst thing ever after all that build-up and I was very angry for a while.
A Book I Didn't Get To In 2018 That Will Be Top Priority:
'Ash Princess' by Laura Sebastian.
Yeah, I really anticipated getting to this book in 2018 and I'm so disappointed I didn't. It looks so good and I love the badass Cinderella vibes I get from it! I really hope that it turns out to be worth the wait.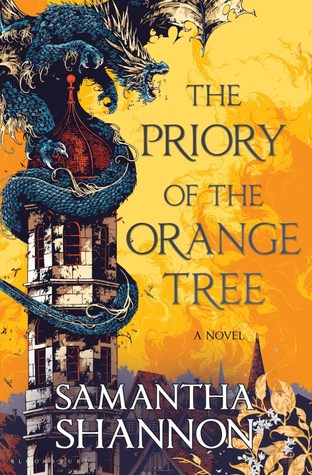 2019 Non-Debut I Am Most Anticipating:
'The Priory Of The Orange Tree' by Samantha Shannon.
I love good epic fantasy and this looks fantastic. Not just because of the stunning cover, but because her previous books have so much critical acclaim and the synopsis for this just fills me with so much desperate need.
2019 Debut I Am Most Anticipating:
'Enchantée' by Gita Trelease.
I actually received an ARC for this and it has me so excited. I love historical fiction and alternate history, especially if there's magic involved! The French setting is also very intriguing to me and I'd love to read more takes on the events of the French Revolution.
2019 Sequel/Finale I Am Most Anticipating:
'The Winter Of The Witch' by Katherine Arden.
The finale to one of my favourite trilogies is coming out this year and I am so excited! I loved 'The Bear & The Nightingale' for its set-up of a Russian, spirit-filled world, and 'The Girl In The Tower' for the way that it expanded upon this as well as the lives of the characters previously introduced.
One Reading/Blogging Thing I Hope To Do In 2019:
Schedule my posts in advance a whole lot more, rather than feel like I'm always playing catch-up.
A 2019 Release I Have Already Reviewed:
'The Twisted Tree' by Rachel Burge.
This is certainly an enjoyable YA thriller with some spooky moments for those that enjoy a little horror in their reads. I loved its Scandinavian setting, simple to follow story-line and Norse myth references.