This is a wonderful topic to start the year off with! I already stated a lot of my favourite reads in my 2018 End Of Year Survey post, but this is a definitive list of my favourites of the year.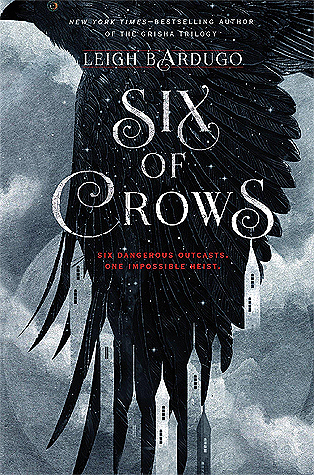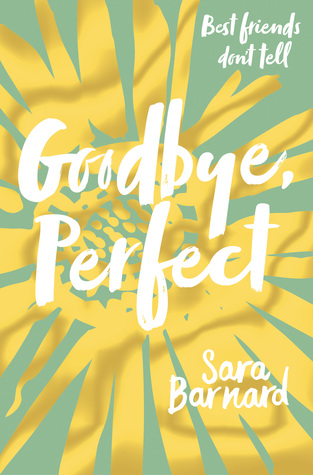 1) 'Six Of Crows' by Leigh Bardugo.
One of my first reads in 2018, this was one of those books that I found myself saying 'what took me so long?' all the way through. I liked 'The Grishaverse Trilogy' by Bardugo a lot but this was hands down way better for me. Thieves, crooks, magic and adventure galore. Read this book.
2) 'Wintersong' by S. Jae-Jones.
I've always been a big fan of the film Labyrinth and this was a changed-up version of that. Much darker and sexier than the 80s cult classic film, Jae-Jones deftly weaved a gorgeous, seductive world of fae, music, and snow-covered grounds. A perfect winter fairy tale.
3) 'Goodbye, Perfect' by Sara Barnard.
I loved Barnard's previous books but went into this one with a little apprehension. The topic, a student-teacher relationship, made me feel a bit uncomfortable. But this was told so well and I really enjoyed reading this. Barnard's writing just gets better and better.
4) 'Children Of Blood & Bone' by Tomi Adeyemi.
This was my favourite debut of the year, and was a top contender for favourite book to be quite honest. I loved the setting, the characters and the story was so much fun. The cliffhanger was a killer so I need to read the next in the series ASAP.
5) 'The Penelopiad' by Margaret Atwood.
I stumbled across this quite by accident, but Margaret Atwood's work is renowned so I knew it would be good. It's a fantastic, tongue-in-cheek retelling of The Odyssey with a bit of a feminist kick.
6) 'Heartstopper [Vol. 1]' by Alice Oseman.
I fell in love with Nick & Charlie in 'Solitaire' a few reads before this but Oseman's webcomic detailing the beginning of their relationship is everything. So much fluff and feels to be found here, but it's also super relateable for me because it's set in a British grammar school!
7) 'The Corset' by Laura Purcell.
I chose this as my favourite read of the year, and for good reason. I was totally hooked on this! The plot was amazing, the characters so well-written and the world-building nicely crafted too. My favourite part was that masterpiece of an ending though!
8) 'Feminists Don't Wear Pink & Other Lies' cur. by Scarlett Curtis.
This collection was fantastic, and this has certainly become one of my favourite non-fiction reads of all time. Feminism is something that I think should be talked about everywhere, and this is a great book to get people started with some fantastic contributions.
9) 'Stars Above' by Marissa Meyer.
I loved 'The Lunar Chronicles' and have been desperate to read this collection of short stories set in the same world for a while. Each one adds another couple of jigsaw pieces to the overall picture of my favourite character's lives, and the final story was certainly the best.
10) 'Out Of The Blue' by Sophie Cameron.
I loved this unique read about angels. It's hard to find a book that includes them that isn't some sort of paranormal, Twilight-esque romance, but this is one for sure. Plenty of representation here and I loved the themes of grief it covered too.