I had a large number of books that were on my TBR last year a lot and I didn't get to! I'm very ashamed, but also even more determined to make time for them this year!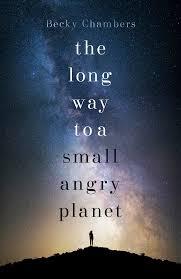 1) 'The Long Way To A Small, Angry Planet' by Becky Chambers.
I actually have read this now, it was top of the list for 2019. Having finished it I really wish I'd started it sooner, but I really enjoyed this read all the same! I definitely won't leave it's sequels as long.
2) 'The Night Circus' by Erin Morgenstern.
This book is actually haunting me now, I've had it on my TBR for so long. Even worse, Morgenstern is releasing another book this year and everyone is so excited about it that I'm feeling even more behind! I have to read this.
3) 'Uprooted' by Naomi Novik.
Another book that has been on the TBR for more than a little while, I actually received it as a gift and it's constantly one of my most anticipated reads. Goodness knows why it's taking me so long to get to!
4) 'A Dance With Dragons I: Dreams & Dust' by George R.R. Martin.
This is on the list for obvious reasons - I was hoping to catch up with the Ice & Fire novels before the release of Season 8 in 2019. That probably won't happen now but I still want to get to it this year!
5) 'Ash Princess' by Laura Sebastian.
This is definitely the read on this list I'm most disappointed about not getting to yet. I received it as an ARC and was so excited about it. I love the Cinderella vibes that I get from it! I'll read it soon though!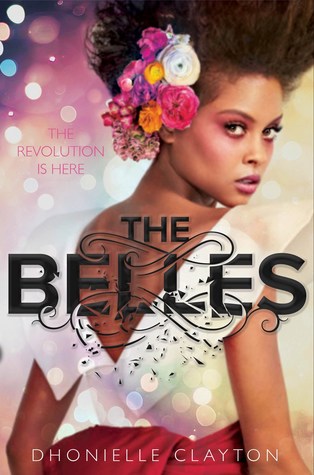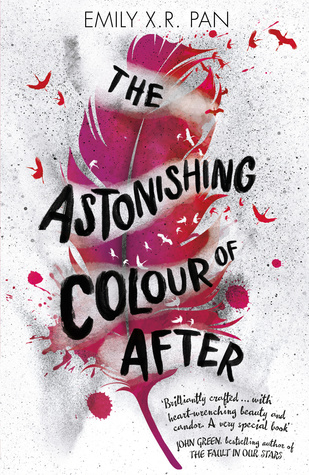 6) 'Retribution Rails' by Erin Bowman.
'Vengeance Road' was so good and when I heard that Bowman was writing a companion novel/sequel I was full of all the feels! Why haven't I read this yet?! I don't even know!
7) 'The Belles' by Dhonielle Clayton.
I swear I had this book on my monthly TBR for most of the year. I actually even read the first chapter! But for some reason I put it down in favour of something else and never went back to it! I'll definitely change that this year.
8) 'The Outliers' by Kimberly McCreight.
This book has such a cool looking cover, and every time I read the synopsis I think it looks super intriguing. But I can never quite bring myself to pick it up! Maybe this year will be different?
9) 'The Astonishing Colour Of After' by Emily X.R. Pan.
I love diverse characters, pretty covers and I wanted to read more books set in other countries that I'd never read about before! This was the perfect read for that and I can only hope that I get to it this year.
10) 'The Hawkweed Prophecy' by Irena Brignull.
I need more books about witches to love. I find them a really fun topic in YA but don't pick up too many books about them, which is a little sad. I think that this could help to fill the witch-less void in my life providing that I read it his time!