Wow there are so many books that could go on this list because honestly, I was a little bit rubbish with 2015 releases. I tried very hard to concentrate on my Backlist last year so they were not the priority. I have a few I'm dying to read still that are high priority this year, so I can at least feel a little bit caught up.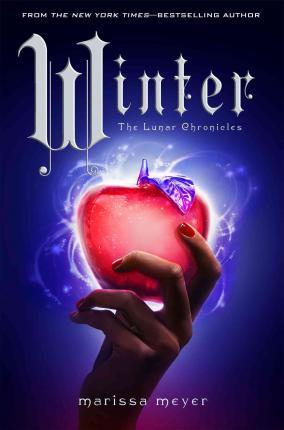 1) 'Winter' by Marissa Meyer.
This wasn't released until towards the end of 2015 but I'm still so disappointed I didn't get to it last year! It was my most anticipated read by far, the one I'd been waiting for all year! I'm normally pretty rubbish at finishing series but I've not been with this one so far because it's amazing! It's on this month's TBR and I can only hope that I'll get to it because I want to find out what happens with this gorgeous series!
2) 'Wolf By Wolf' by Ryan Graudin.
Having enjoyed 'The Walled City' by the same author, when I saw this book was coming out I vowed to read it at some point. Illumicrate, the new UK YA Subscription box, absolutely made my day when they sent me a copy in November but unfortunately I didn't get round to reading it in time for the end of the year. I plan to read it as soon as possible, maybe February/March time as the synopsis really does look very cool!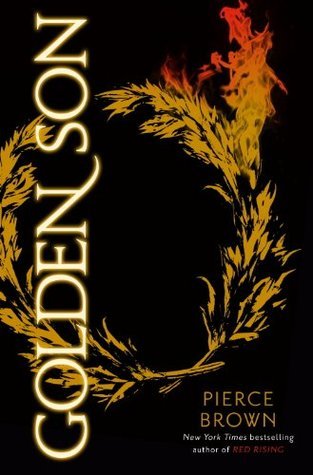 3) 'Golden Son' by Pierce Brown.
This is probably my most disappointing missed release because it came out all the way back in January 2015! A whole year ago! How have I not found time to read this? Especially as I enjoyed 'Red Rising' so much, and 'Morning Star' is due out in less than a month. It's shameful really, but I will get to this one soon, and hopefully won't take as long to read 'Morning Star' afterwards!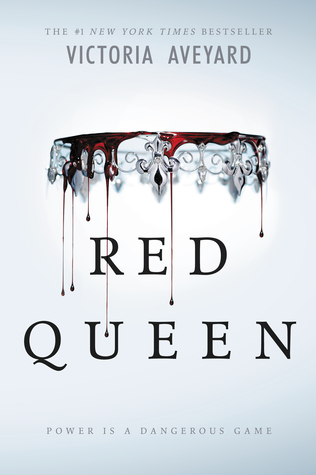 4) 'Red Queen' by Victoria Aveyard.
On a similar thread, this book has been compared a lot to 'Red Rising' but with more of a Fantasy base than sci-fi. It was high on the list because so many people adored it and recommended it to me, but once again I'm in the same boat: 'Glass Sword' (which I have an ARC of) is almost out and I have not read the first book yet. I'm fairly certain I'll enjoy it so I'm hoping to read this next month, if I have the time!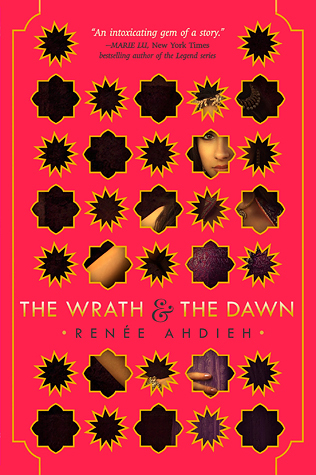 5) 'The Wrath & The Dawn' by Renee Ahdieh.
This was a book that was often compared to a read I did get round to last year, 'A Thousand Nights', and yet this one came onto my radar first. Both are based on the framing story of 'One Thousand & One Nights' but I've heard they do things very differently. I'm really intrigued to see what this read brings to the table. It's part of a series too, and the second book is due to come out May this year so I ought to get to it ASAP.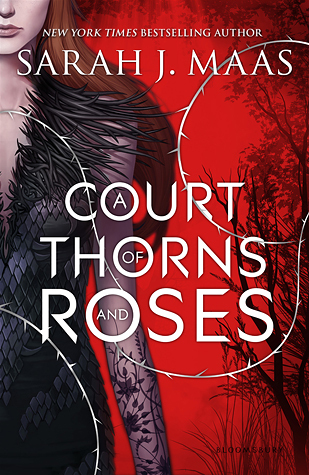 6) 'A Court Of Thorns & Roses' by Sarah J. Maas.
I read a similar book that was published an absolute age ago, 'Valiant' by Holly Black, and loved the concept of Beauty & The Beast mixed with Faerie lore. This is by far the book I've seen most around the Blogosphere with high praise and much acclaim, it's a popular 2015 read. One that I missed. I'm pretty ashamed in all honesty because this is exactly the kind of story I love! Fairy Tale retellings are my favourite! I cannot let another year go by without reading it as the sequel is out this year also.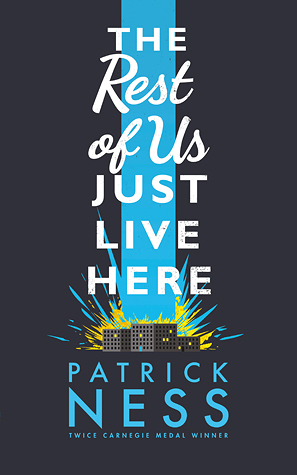 7) 'The Rest Of Us Just Live Here' by Patrick Ness.
I've only had one of the many Patrick Ness reading experiences I should have had by now, but I loved it! When I saw this book coming out, and the subject was a Zombie Apocalypse of all things, I knew I wanted it. Sadly, I didn't get round to it or even manage to purchase it as planned but I'm massively excited about reading it this year at some point anyway. Something a bit different to my usual read is exactly what I need and from an Author I've massively liked in the past? What could go wrong?!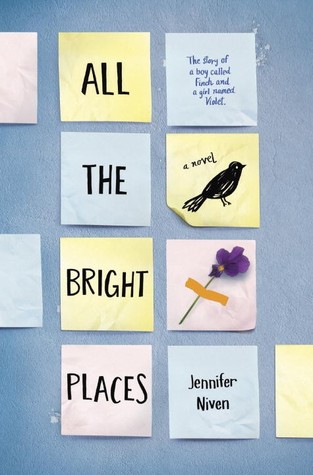 8) 'All The Bright Places' by Jennifer Niven
.
Not many Contemporary reads really get me excited but I remember seeing this one and thinking 'Wow!'. I really wanted to read it after seeing it pop up on a ton of Goodreads and Amazon adverts, so finally caved and bought it for myself. After that I never actually got to read it but I still really want to. I never forgot about it because recently I've been craving books that deal with the subject of Grief/Death (a bit morbid I know, I'm not sure why) and I think this would be a really good one to try.
9) 'Hidden Huntress' by Danielle L. Jensen.
Words cannot express how frustrated I am with myself for not getting round to this book yet. I loved Stolen Songbird so much and vowed that as soon as I could, I would read the next in the series. I was horrified when I found out I had missed it on Netgalley but still really wanted to read it anyway. Have I? Of course not because I'm absolutely rubbish and seriously have no excuse. The third book in the series is due out this year so I seriously must continue with this series and manage to keep up this time!
10) 'Six Of Crows' by Leigh Bardugo.
Every time I see this title, my heart clenches a bit because I haven't read it. I actually won this from entering into the Story Sprites challenge and the copy that I now own is absolutely stunning. However I got hold of it late in the year and didn't have the time in my schedule to read it. Not only that, but I'm still feeling guilty about not having read 'Siege & Storm' or 'Ruin & Rising' and so they really needed to be high on the priority list first. I now have the third of that series and the second is on it's way so in my eyes, it's only a matter of time before I finish them and can move onto this one!