So as soon as I saw that this would be a topic, I found myself looking forward to writing this list! I've enjoyed so many good books this year and found many diamonds among the rough.
1) 'The Tale Of Raw Head & Bloody Bones'; Jack Wolf.
This was the very first book that I read this year and for this blog, and boy did I pick a good one! I think I've mentioned it in a few of my lists but it certainly deserves a place on this one! Jack Wolf is a captivating author who chose a very interesting and original plot-line. I have to say that if you're a fan of characters then this is the book for you! I honestly didn't know whether to love the Hero of the story or be absolutely disgusted by his actions. There's an unexpected romantic twist as well that worked really well without getting in the way!
2) 'Pure'; Andrew Miller.
I'm a big fan of Historical Fiction and this was one of the best I have read this year. It was written in such a way that I completely understood what was going on, yet didn't feel like I was in the wrong time frame at all. The characters were likeable and interesting, but the best part of the book was the world-building. I felt like Miller had actually gone to a lot of effort to understand the topic and time period on which he wrote about, and having that context there made this a worthwhile read!
3) 'The Snow Child'; Eowyn Ivey.
I cannot rave enough about this gorgeous re-telling of the fairy-tale with the same name. Ivey just has a knack for writing in such a way that I am physically moved by every word on the page. I loved the way it became so much more of a tale about a couple that fallen into deep depression finding a way to fall in love over again. The mystery of whether the strange child is indeed magical or just wild and alone kept me fascinated until the very end. Anyone who knows the original tale will know that this ends sadly, but it's worth the tears to read even a page of this novel.
4) 'Poison Study'; Maria V. Snyder.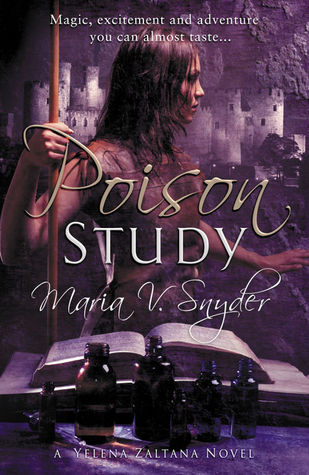 I had wanted to read this book for a very long time and I'm so happy that I actually got to this year! It was definitely one of my favourite Fantasy reads of 2014. To begin with it contained my favourite couple of the year (seriously, the two of them together are awesome and you root for them from the very start). As well as that, the plot felt different to a usual Fantasy plot with lots of original tropes that I had not seen before. The twists and turns kept me hooked all the way through and I look forward to reading the next installment.
5) 'Scarlet'; Marissa Meyer.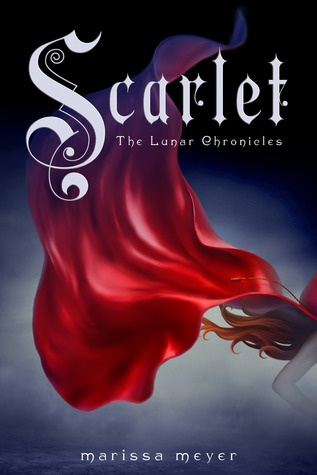 I read 'Cinder' this year as well and absolutely loved it. But I chose 'Scarlet' because I have just finished it and found myself liking it equally as much, if not more! I actually sulked when I had to put this book down. 'Th Lunar Chronicles' series is just a fantastic, different way of looking at these Fairy-Tales. I've seen so many past or present-day adaptions: why not the future? I love the way that Meyer subtly references the original story while completely making it her own.
6) 'The Invention Of Wings'; Sue Monk-Kidd.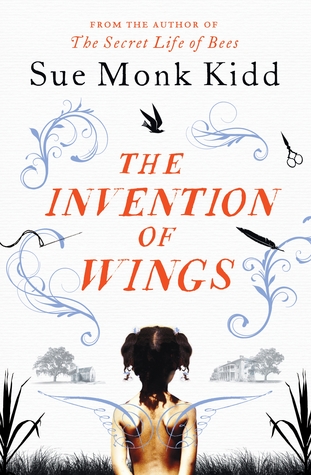 This Historical fiction is important to me on so many levels. I have always been a fan of novels that focus on Prejudice as a theme. Whether that be classics such as 'To Kill A Mockingbird' or modern day books like the 'Noughts & Crosses' series. For me, this was a real eye opener. It was historically accurate and told me about famous figures that I had never heard of before. Not only is their a lot of Racial Prejudice in this book, but there are strong Feminist themes too. I only read it by accident but I am so glad that I did.
7) 'The Miniaturist'; Jessie Burton.
So I said that Andrew Miller's 'Pure' was one of my favourite Historical Fiction reads. This was definitely another one! It contained a small cast, but they were some of the most interesting characters I have met in a book before and they constantly kept me guessing at what they would do next. The plot as well was full of twists and turns that made me audibly gasp or cry out 'No!' at random intervals. A recent read that made it feel exciting to love a book again!
8) 'Aristotle & Dante Discover The Secrets Of The Universe'; Benjamin Alire Sáenz.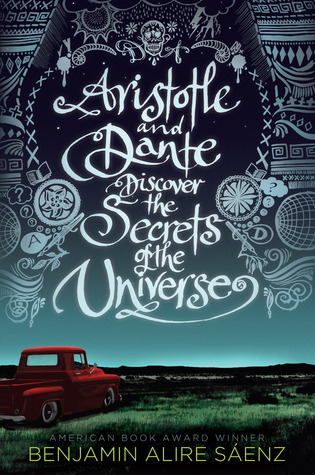 Contemporary fiction is not normally my thing but this one just had to be read. I had never really read LGBT fiction before this one but now, I am a strong believer that it could become one of my favourite types of fiction. It is one of the most beautiful and quotable books that I have ever read with a strong story-line and powerful characters that stick with you forever. Not to mention that I will ship that couple until the end of time.
9) 'The Fault In Our Stars'; John Green.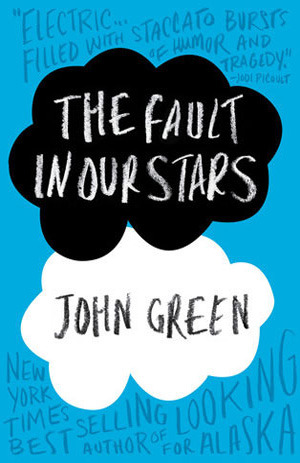 The first book this year that really made me cry. I was hysterical for a good couple of hours and sulked for a further couple of weeks, yet I loved this book! John Green has a very unique and recognisable writing style and he isn't afraid to delve into the world of Teens nor face the sensitive topic of Terminal Illness. It's a very sad story, but contains some gorgeous moments that stick with you for a while.
10) 'Stolen Songbird'; Danielle L. Jensen.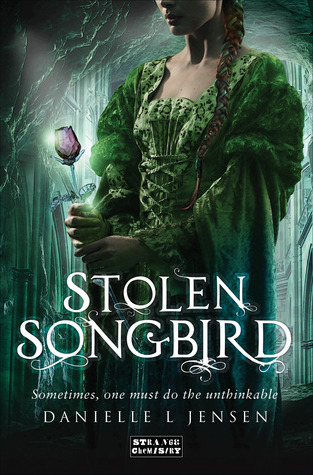 Last but by no means least is this book. When I read it, I realised that I had missed this genre a lot. It contains a fantastic story, strong and likeable characters and great world-building. I hadn't read a book that contained all of my favourite things and turned them into a whole new story for me to love in a while. As well as that, I loved the main couple. They were absolutely hilarious together throughout and I can't wait to hopefully read more of them soon!