I am actually so proud of how many books I managed to read this month! It was much closer to the number that I normally strive to achieve and I got one in just before the end of the month! Considering 'A Clash Of Kings' took me so long to read, I think I did a pretty good job! I completed two of the three challenge reads (though it's okay because some of my other books fell into the third challenge category) and two of my extra reads, as well as my crossover book!
Physical Books: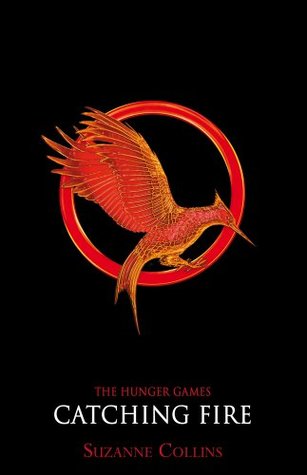 'A Clash Of Kings'; George R.R. Martin. I really enjoyed the first book, so I couldn't wait to finally get into this one! It was as good as I expected it to be, though a little slow at times. Martin's writing is so intricate and detailed that I'm hooked, even if it does take me weeks to read it! 4.5/5 stars.
'Scarlet'; Marissa Meyer. I adored this book! I didn't think it was possible to enjoy it more than I enjoyed Cinder, but it turned out I was completely wrong! Scarlet and Wolf were both great character additions and I love the way the stories came together. Meyer is a great writer and I am so buying 'Cress' ASAP. 5/5 stars.
'Catching Fire'; Suzanne Collins. Seeing as this is my favourite of the 'Hunger Games' films, I really couldn't wait to actually read the book. I found this one a lot easier to get into than the first book and I loved the world-building and characters even more than before. I felt like the style of writing had matured as well, which made me enjoy it even more! 4.5/5 stars.
Kindle Reads: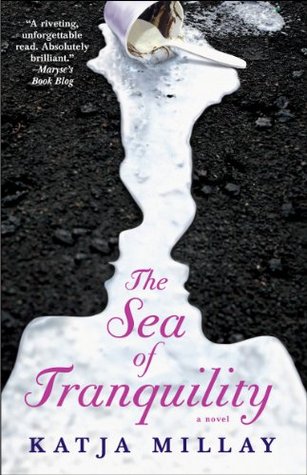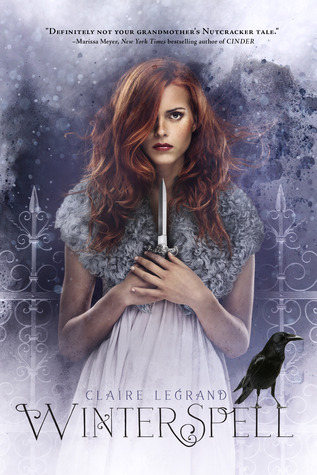 'The Sea Of Tranquility'; Katja Millay. I'm not normally a fan of Romance or New Adult books, but I read this for a challenge and it looked like it had a bit more to it. It was a slow starter but I loved that every character, even those that weren't the lead couple, really came into their own. I also loved that this book had no trace of insta-love in it. It felt like a slow, natural progression. 4/5 stars.
'Winterspell'; Claire Legrand. So I've just finished this book and I loved it! Despite reading a ton of bad reviews, I found it to be totally gripping and kept wondering what would happen next when I wasn't reading it. That doesn't often happen to me at all! Also, I found Legrand's writing, despite a slightly confusing start, to be totally enthralling and it really came into it's own when describing Cane. 4.5/5 stars.
Horror: The Ocean At The End Of The Lane, Neil Gaiman. REVIEW.
Creature On Cover: Soulwoven, Jeff Seymour. REVIEW.
Freebie: Under Fishbone Clouds, Sam Meekings. REVIEW.
Serial Killers: Between The Devil & The Deep Blue Sea, April Genevieve Tucholke. REVIEW.
Birds On Cover: Catching Fire, Suzanne Collins. REVIEW.
Mystery: The Miniaturist, Jessie Burton. REVIEW.
Set During Christmastime: Winterspell, Claire Legrand. REVIEW.
Set In Space: Red Rising, Pierce Brown. REVIEW.
A Book That Was A Gift: Scarlet, Marissa Meyer. REVIEW.
Witches: The Witch Of Salt & Storm, Kendall Kulper. REVIEW.
Set In Autumn: A Clash Of Kings, George R.R. Martin. REVIEW.