December was a really great reading month for me, compared to how I've been doing since coming to London anyway. I would really like to keep that up, so I will give myself six reads that I would like to complete by the end of the month. I also have one crossover book from last month which I'll mention first. As I haven't quite decided what challenges I am going to take part in, I won't list any challenge reads right now.
Crossover Books:
'The Mistletoe Bride & Other Haunting Tales'; Kate Mosse. I have been wanting to read the work of this well recommended author for some time but just couldn't quite bring myself to start 'Labyrinth'. I want to get a taste of her writing though so I chose this book of short stories to do that. I've started and am enjoying them so far!
Chosen Books: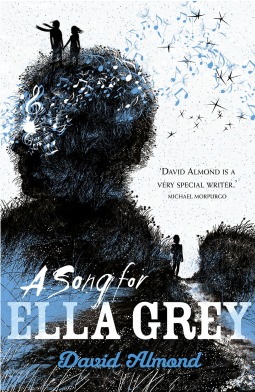 'All The Birds, Singing'; Evie Wyld. I asked for this book for Christmas, and I got it! Hooray! I'm really excited about it actually and want to get round to it as soon as possible, so this one is definitely going on the list! Hopefully it will live up to my rather high expectations!
'Dreams Of Gods & Monsters'; Laini Taylor. One of the two books I didn't quite get round to in December, and I will definitely be reading in January. As I said in my list of resolutions for 2015, I plan to catch up with myself and this series is one I simply must finish.
'The Shock Of The Fall'; Nathan Filer. So I went through all of last year's 'Planned Reads' posts and this book came up very frequently (along with many others). I actually managed to read a lot of those though, and this one I didn't get round to! Time to remedy that!
'Howl's Moving Castle'; Dianne Wynne Jones. I am so looking forward to reading this book! The movie just makes me smile every time, and I'd completely forgotten I had downloaded it onto my Kindle until now! It looks like a really fun read and I just know I will enjoy it!
'A Song For Ella Grey'; David Almond. Another book that came up frequently on last year's 'Planned Reads' posts. In my resolutions, I mentioned that I really wanted to get through the Netgalley reads that I never got round to. Well this is one of them!
'The Moment Collector'; Jodi Lynn Anderson. Otherwise known as 'The Vanishing Season', this is another book on the Netgalley list that I received a very long time ago. I will make it my 2015 goal to try and get above that 80% recommended rate Netgalley keeps reminding me that I'm nowhere near!