Oh my goodness, it's the beginning of the month AND a Saturday! That means not only a lot of posts today, but one of them is my favourite, most challenging Meme: Six Degrees Of Separation!
This month's chosen book is Sarah Water's novel 'The Paying Guest'. I have just about heard of this book in fact (literally a couple of weeks before writing this post) and I have to say that the cover doesn't give much away. Time to delve into the synopsis!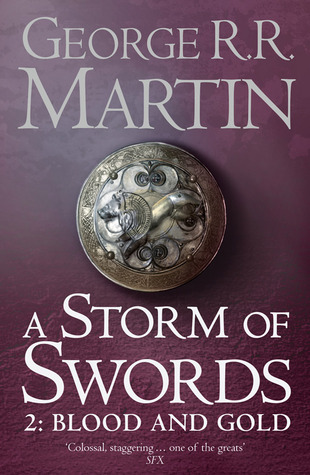 The first thing that I decided to look at (after reading the synopsis) was the reviews that this book had received. They were pretty mixed but the general sense that I got was that most people found this book quite difficult to trawl through and doesn't meet up to people's expectations in terms of content, which is exactly how I felt while reading Eleanor Catton's 'The Luminaries'. Both books are pretty long and when comparing this with a not too impressive subject matter, sound like a trek. Plus they both have mostly hidden women on their cover.
Speaking of long books, my longest read so far this year was George R.R. Martin's 'A Storm Of Swords: Steel & Snow' with an impressive 625 pages ('The Luminaries' had 834!!). The length thing is really all I can relate with these two, other than the impressive cast of characters, each with their own secrets, ambitions and desires to sort through. I feel like George R.R. Martin's series does it a little better however.
This might be a tad lazy on my part, but I may as well throw in 'A Storm Of Swords: Blood & Gold' while I'm at it because they are in essence two parts of the same book. The similarities are obvious here: same author, same series, same characters, same setting etc. Like I said, they are actually technically meant to be read together as one book, but the set I received for my birthday split them up. I'm glad it did though, there's a lot that happens!
'The Queen Of The Tearling' by Erika Johansen was a book that I liked but didn't love. The setting was a little unclear, the young queen's obsession with what beauty truly is irritated me and I felt like the first book in the series didn't bring a whole lot to the table. Like George R.R. Martin's spectacular series however, it was overflowing with political intrigue and worked with multiple POVs to keep the reader guessing as to what would happen next.
In some ways, 'The Hobbit' by J.R.R. Tolkien reminded me a lot of the aforementioned book. For the most part both books involve a journey involving a large group that had an absolute ton of enemies to fight or outwit. That group all had very distinct personalities and were journeying to help one member reclaim their birthright and face a great evil.
The similarities between Christopher Paolini's Inheritance Trilogy, of which 'Eldest' is the second book, and J.R.R. Tolkien's books set in middle Earth are often pointed out. There are lots of different races in both (Elves, Dwarves, Humans, even Urguls sound a little like Orcs...) and the lore behind it all is very similar. Galbatorix is comparable with Sauron too and let's not forget that both books include Dragons (though Smaug is considerably more evil than Saphira).
This one mostly ended up delving into my beloved High Fantasy/Epic Fantasy genres but I'm quite pleased with how this list turned out!