I always find this category a little tricky because the books I look forward to most in 2016 are normally series continuations, not Debuts! Still, there are so many exciting books that are coming out next year I have great confidence that I'm excited about enough of them to write a great list!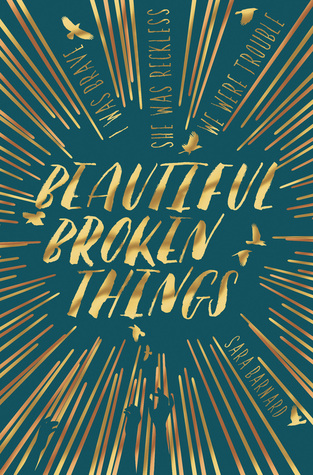 1) 'Beautiful Broken Things'; Sara Barnard.
Expected Publication: February 11th 2016
I actually already own a copy of this book thanks to Netgalley, and though I haven't got round to reading it yet, I would love to before the release date because it looks awesome! I've read a few advanced reviews and people are seriously raving about this book. It's received a heck of a lot of advanced praise so I'm very excited.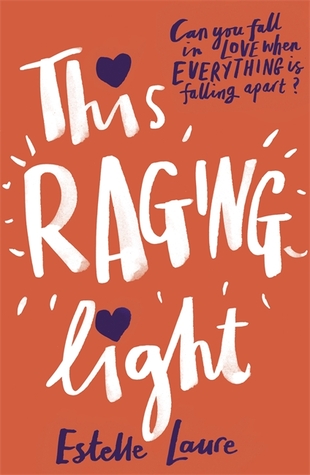 2) 'This Raging Light'; Estelle Laure.
Expected Publication: January 14th 2016
Yet another book that I received via Netgalley, very recently actually! I first heard about this book when I opened my lovely Illumicrate Box mid November-ish and found a cute little postcard for it inside. It certainly caught my attention! All I can say is thank goodness for auto-approval! I feel very lucky to have nabbed a copy of this one.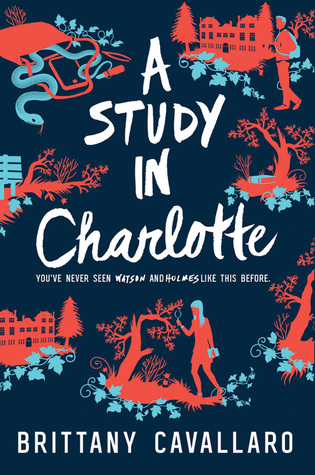 3) 'A Study In Charlotte'; Brittany Cavallaro.
Expected Publication: March 1st 2016
I do love me some Sherlock Holmes and I've been wanting to read some kind of fresh retelling of the story for a while. First off, this cover is beautiful! Secondly, I love the way the synopsis seems like it will pan out. These are of course distant relatives of the famous fictional detecting duo, and not the men themselves. Cavallaro caught my eye a little while back with this book and I can't wait until it's release!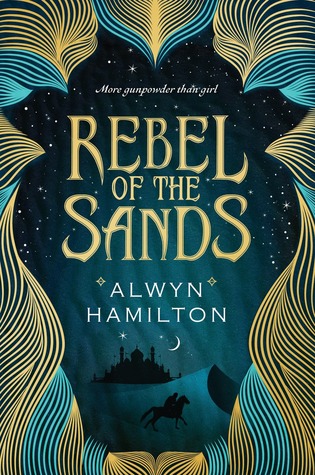 4) 'Rebel Of The Sands'; Alwyn Hamilton.
Expected Publication: March 8th 2016
Since reading Erin Bowman's 'Vengeance Road' I've had a real taste for YA Westerns. This one seems to be the perfect combination of Fantasy and the gun-toting story I've been looking for! There are magical beasts and it certainly isn't set in your usual Cowboy location (more Middle-Eastern than Southern USA). But there are shoot-outs, desert wastelands and the town in which it's set is called Dustwalk for heavens sake! I'd be interested to see how such a mish-mash of genres pans out.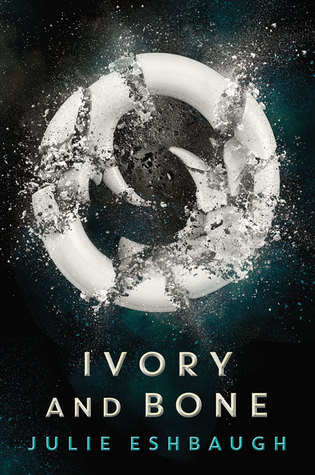 5) 'Ivory & Bone'; Julie Eshbaugh.
Expected Publication: June 14th 2016
Despite a pretty lengthy synopsis, this one's shrouded in quite a bit of mystery. Not many people seem to know a whole lot about it, and I haven't seen any advance reviews so far (though the release date is a while away so I'll forgive that). What I do know is it's some sort of YA Prehistoric Romance dashed with Fantasy, and that's enough to draw my attention. I've never read anything from the Prehistoric period before! If this turns out to be good, it could be huge!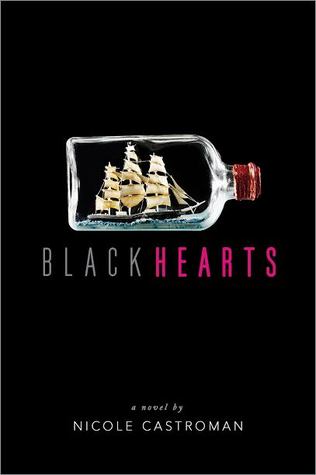 6) 'Blackhearts'; Nicole Castroman.
Expected Publication: February 9th 2016
The origin story of the infamous pirate: Blackbeard? Who wouldn't want to read that? From what I can see there'll be very little actual Pirate-y action, but while that's disappointing, it's not mind-changing. Blackbeard pops in and out of so many stories and legends that it would be nice to have some kind of take on what made him the way he is. I'm anticipating a mesmerising Historical fiction with a large chunk of romance to enjoy. Also has anyone noticed that ships seem to be a thing on Book covers recently? Especially if they're also in glass bottles! Maybe I'm losing it...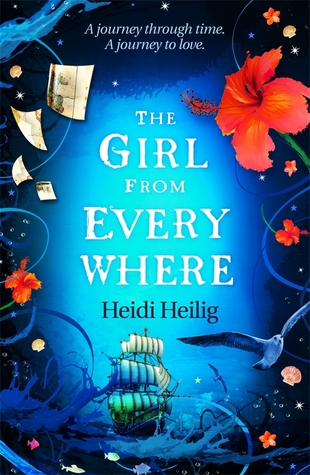 7) 'The Girl From Everywhere'; Heidi Heilig.
Expected Publication: March 3rd 2016
Again with the ship?! Anyway for those of you who might be after a bit more Pirate-like action but want to see it with a different twist then perhaps this is a book to check out. It's the first in a series and has received some stunning reviews! I love the idea of time travelling for treasure, and possessing time period maps to do so. Such a cool concept! It looks like it will be a great series and one I certainly want to read!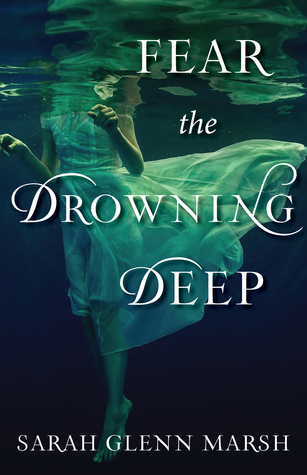 8) 'Fear The Drowning Deep'; Sarah Glenn Marsh.
Expected Publication: September 2016
This book is quite a while away and I originally thought I might chicken out of putting it on here because as some of you may know, reading about drowning makes me a bit nervous. That being said, one review from a critique partner twisted my arm by mentioning that this book is full to the brim of mythology, danger, romance, and magic. How can I turn away a book that sounds so up my street! I have to read it and blow the consequences.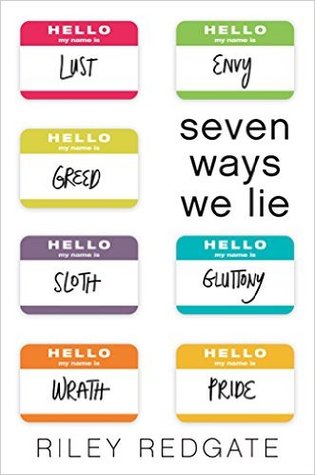 9) 'Seven Ways We Lie'; Riley Redgate.
Expected Publication: March 8th 2016
I've not seen a huge amount of hype for this one on Goodreads but I stumbled across it on Netgalley and thought it sounded pretty cool! The seven deadly sins has always been a concept that fascinated me and set in a modern day world I think Redgate is onto an awesome idea! I can't wait to see how the lives of each different pupil who is battling and indulging in one of the sins intertwine and it's been a while since I read a high school set contemporary.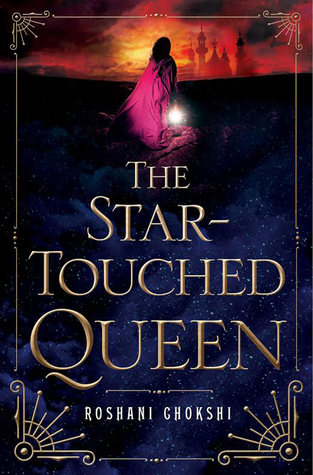 10) 'The Star-Touched Queen'; Roshani Chokshi.
Expected Publication:
May 3rd 2016
Just give me a moment to drool over that cover and I'll be right with you...okay I'm back. So I love the synopsis of this book. I love the setting of it (after reading 'A Thousand Nights' by E.K. Johnston, the middle east is a sought after setting for me) and when I heard that there's a lot of Indian Mythology in there, I was in. There are no plans for a UK publication as of yet but I'm hopeful because I need this book in my life!