I could probably think of so many more than ten for this category, but it will be pretty easy for me to do this one because I actually have a book Christmas list that I sent my family. Fingers crossed!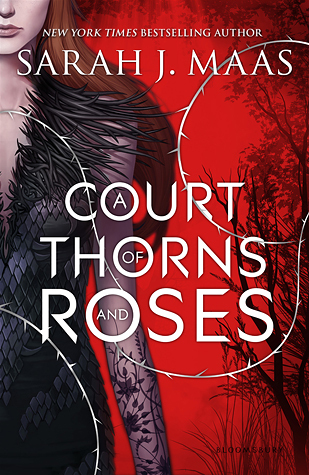 1) 'A Court Of Thorns & Roses'; Sarah J. Maas.
I've been wanting this book ever since I heard about it coming out. It sounds so up my streak. A fairy filled version of Beauty & The Beast? Perfect! I love Fairy Tale retellings! I've read 'Valiant' by Holly Black and it's along a similar theme: I really enjoyed it. I have high hopes for this book!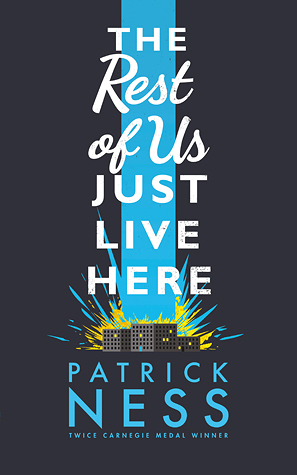 2) 'The Rest Of Us Just Live Here'; Patrick Ness.
I've heard so many good things about this book! I've only read one of Ness' books in the past, and that was also a gift because I begged for it. This one has a Zombie Apocalypse theme and I really do like a splash of horror, so it looks like my kind of book! I can't wait to get hold of this book at some point, hopefully on Christmas day!
3) 'The Scorpio Races'; Maggie Stiefvater.
This author constantly evades me and I have no idea why. She has so many great looking books out and I even have one sitting on my bookshelf. Why haven't I read it yet? No idea. My thinking is that if I start with a stand alone I might be able to bring myself to start one of her series.
4) 'The Buried Giant'; Kazuo Ishoguro.
This book looks absolutely great. It contains fantastical elements but asks deep questions and I like that in a book. I'e heard it sparked a little bit of controversy, something to do with misquotes, but it hasn't put me off in the slightest. I want this book!
5) 'The Singer's Gun'; Emily St. John Mandel.
I think this pretty much goes without saying, because everyone knows I'm dying to read another book by this author. Though all of Mandel's books have received high ratings, this one is the next highest rated on Goodreads so I'm looking forward to giving it a go. To be honest, I would love to read any books by Mandel.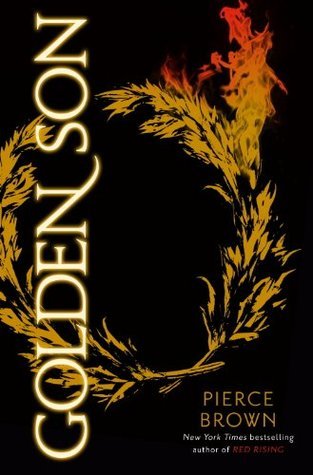 6) 'Golden Son'; Pierce Brown.
Oh my goodness I feel so bad about not having read this book. The third will be out soon! I really enjoyed 'Red Rising', so I really want to get hold of 'Golden Son' and find out what happens next. I have high hopes for this phenomenal sci-fi, particularly as I don't read an awful lot of that genre.
7) 'Hidden Huntress'; Danielle L. Jensen.
If I'm behind on the choice above, I'm definitely behind here. Some of you may remember me adoring 'Stolen Songbird' but for some reason I never read the next installment of the series, which I sorely regret. I need to read it, because I want so badly to become reinvested in the characters and story.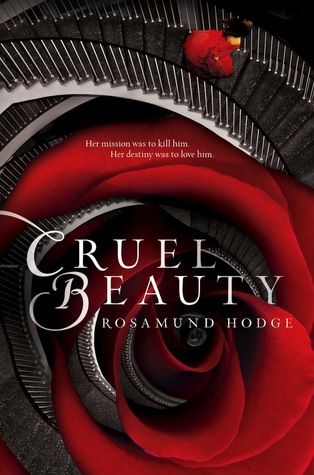 8) 'Cruel Beauty'; Rosamund Hodge.
Ugh, so many books that I haven't read yet. I love Fairy Tale retellings and hope to read so many more of them this year coming. This is pretty much a must, especially as it mixes with Greek Mythology. It's highly reviewed too, so I know I won't be wasting my time getting into this author's stories.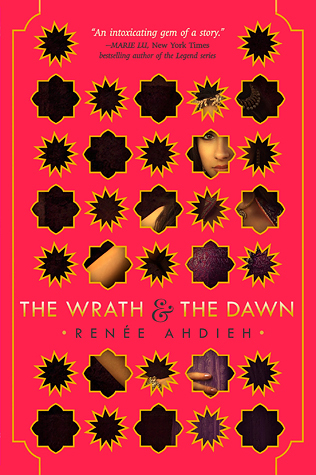 9) 'The Wrath & The Dawn'; Renee Ahdieh.
After reading 'A Thousand Nights' and the reviews telling me that these two stories are based on the same story but are so different I knew I had to read it. It's a well loved 2015 release and received some pretty great reviews. I'm excited about revisiting that same tale but seeing it in a different way.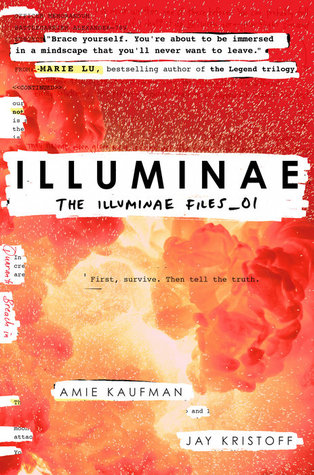 10) 'Illuminae'; Amie Kaufman & Jay Kristoff.
Another 2015 release that I missed this year (there have been a lot) but I'm excited nevertheless. A lot of people loved it and recommended it to me so I know I should really have already read it. If this turned up under the tree I would be over the moon!