I have to be honest, not a whole lot of notable things happened this week guys! After Valentines Day, Mat and I had plenty of bits and bobs to get on with (he had Uni work and I had chores) so Monday was spent inside the house. For the rest of the week, as usual, I worked! There wasn't a whole lot of time to do anything very fun but Mat and I caught up on some episodes of Season 2 Gotham that we had missed and watched a bit of Arrow too. I even found time to squeeze in an episode of Once Upon A Time, a series that Tash and I are very slowly making our way though (we are on Season 5 now at least).
Sunday was probably the most action-packed day as I went back to Ashford to see my parents and sister! It was a lot busier than I originally anticipated because trains between the two stations I normally travel between weren't running properly so I had to get a train part-way there and then a bus for the rest of the way. I got to my Mum and Dad's house very early afternoon and had a really lovely catch-up with my whole family, as well as ordering curry and playing some games. Mat came and joined us late, after he had finished work, and it was nice to see them after so long. We stayed overnight so I'm actually writing this post from their house with a busy Monday ahead of us.
Posts this week are going to be on the sparse side because Mat and I are jetting off to Amsterdam for three days tomorrow (Tuesday)! We have a very packed schedule which leaves very little reading time, so be prepared for not a lot to happen on the Blogging/Book front this week.
I Read:
I Received: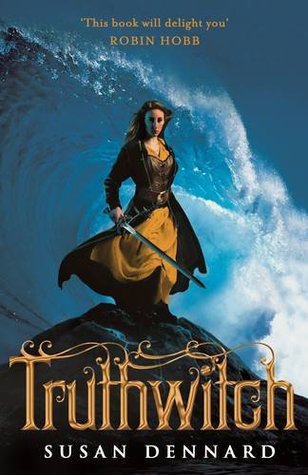 - 'Truthwitch' by Susan Dennard: Received from Illumicrate (15/02)
- 'Salt To The Sea' by Ruta Sepetys: Approved by Netgalley (16/02)
I Posted:
Illumicrate Unboxing! (Box 2)
Memes:
Top Ten Tuesday:
Books I'd Give Theme Songs To