I've actually been looking forward to this week's theme because one of the things that I enjoy doing as much as reading is listening to music and finding new artists to play. It helps me relax, it calms me down when my anxiety is getting to me, it makes me happy and it can be great for helping my imaginative juices flow when I'm writing. I never did the theme songs TTT that others may have done, so I'm glad to have the opportunity to do so!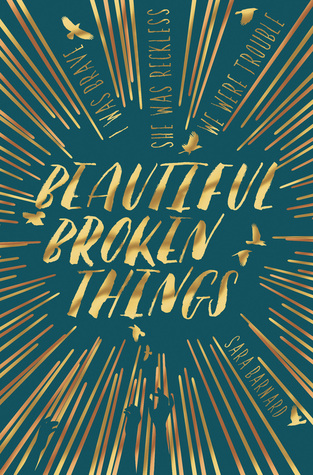 1) 'Beautiful Broken Things' by Sara Barnard.
Chosen Song: Broken Wings - Flyleaf
I used to listen to this song a lot when I felt sad because it reminded me that I still had friends to pick me up and care for me. That is the exact premise of this awesome book! I feel that Suzanne would really benefit from listening to this song and remembering that no matter what, Caddy & Rosie are there for her. In fact, any of the three friends could learn something from this song!
"So close your eyes but don't dream too deep,

And please pass me some memories,

And when I fall you're underneath,

A thousand broken hearts,

Carried by a thousand broken wings."
2) 'Wolf By Wolf' by Ryan Graudin.
Chosen Song:
Nothing's Fair In Love & War - Three Days Grace
I hear this song a lot when Mat is listening to music but I've liked this band for a long time. When choosing a song for this book I wanted a song I could imagine riding a motorbike to really, really fast as that's the main premise of the book. This song makes me think of the war that Yael is fighting (internally as well as externally) and the choices she is forced to make. The song is actually very poignant for the end of the book too, after the dramatic plot twist!
"It's too late tonight! Nothing's fair in love and war! Your hand, My knife, Your heart, My life, There's no wrong or right, When nothing's fair in love and war!"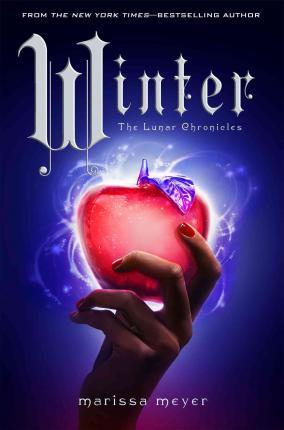 3) 'Winter' by Marissa Meyer.
Chosen Song:
Snow White Queen - Evanescence
I could have picked hundreds for the series as a whole but 'Winter' is so fresh in my mind.
This song might actually be a little dark for this book but it came to mind when I was reading this book.
Especially
when I read about Thamaturge Aimery's creepy fixation on Princess Winter. The thing is, this song could also apply to a lot of other things. The hold that Levana has on Princess Winter's life and her desperation to escape from the pressure placed upon her to be someone different. It makes me think of Winter's hallucinations too because this song has some very bizarre imagery.
"You'll never know the way your words have haunted me, I can't believe you'd ask these things of me, You don't know me, now or ever."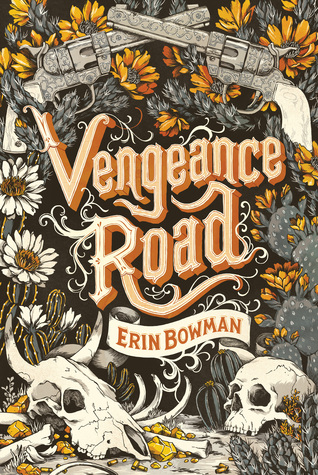 4) 'Vengeance Road' by Erin Bowman.
Chosen Song: Leave My Body - Florence & The Machine
So this song just screams cowboy to me. It's something about the background vocals that play and I adore it. Just as Florence & The Machine are one of my all time favourite bands, this book was my favourite (narrowly) of last year. I love the lines that talk about her past 'pulling her down' which is the central plot point for the novel. Kate can't move on from her Father's death and wants revenge. The lyrics really put in mind a cowboy lifestyle too. Great song!
"I don't want your future,

I don't need your past,

One bright moment,

Is all I ask,

I'm gonna leave my body (moving up to higher ground),

I'm gonna lose my mind (History keeps pulling me down)."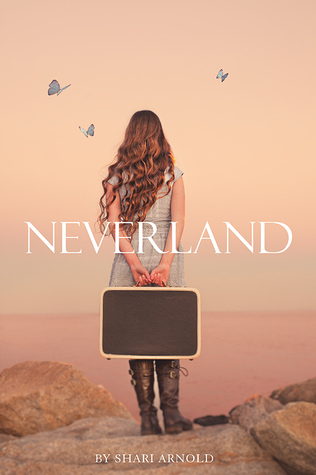 5) 'Neverland' by Shari Arnold.
Chosen Song: Take Me Away - Avril Lavigne
As a young teen I used to love this song and while reading this book, I actually rediscovered it. The more I think about it, the more that I think this song really taps into Livy's pain in this book. Since the death of her sister, she has been unable to handle the grief she is feeling properly and constantly holds onto thoughts and memories of her wherever she goes. I like the idea of this song being aimed at Livy's younger sister, but also a plea to Meyer, whose dangerous and childish games do help to take her away from the pain she feels without her sister. Awesome song and a gorgeous book!
"All the thoughts lead back to you, Back to what was never said, Back and forth inside my head, I can't handle this confusion, I'm unable; come and take me away."
6) 'Between The Lives' by Jessica Shirvington.
Chosen Song:
Choose The One Who Loves You More - Copeland
This song is perfect. Seriously! For those that don't know, this book is about a young girl who is forced to live two lives, shifting from one to the other every twenty four hours (at midnight) in one she is rich and popular, yet strangely lonely. In the other she has a broken family but a sister she adores and a best friend to help her through the bad times. This song is about her desire to choose one life and end the other so that she doesn't have to keep on worrying and that's why I think this song's lyrics just fit so well!
"Oh, smile, smile in a day, Fear takes its place at night, Oh, oh, I'm pretty in the rain, I love your secret life, It can make you face all your fears."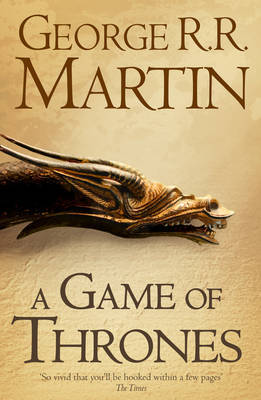 7) The 'A Song Of Ice & Fire' series by George R.R. Martin.
Chosen Song:
Seven Nation Army - Zella Day
Of course the original White Stripes version can also apply here too but I like Zella Day's cover a lot. There's a lot to talk about in this song. It's told from what seems to be a vengeance-seeking viewpoint, which seems to be what motivates most of the ASOIAF characters. It also makes reference to multi-POVs and a general feeling of building towards war. I can picture this song being a trailer music choice for the Season 6 trailer too, that would be awesome!
"Don't wanna hear about it,

Every single one's got a story to tell,

Everyone knows about it,

From the Queen of England to the hounds of hell."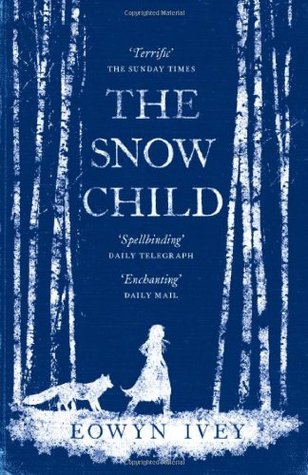 8) 'The Snow Child' by Eowyn Ivey.
Chosen Song: Whole Wide World - Big Tree
Okay this was tough because I actually had a few to choose from I just wanted to find something to put me in mind of not only the crippling isolation that is central to this book's tone, but the strange supernatural feel that I got while reading. The book itself really sets off the imagination and so does this song. Certain lyrics really put me in mind of the sadness of both the original tale and Ivey's re-telling.
"You're sad in winter, I'm sad in spring and Fall erases everything, I just returned from faraway, And the whole wide world seems different today."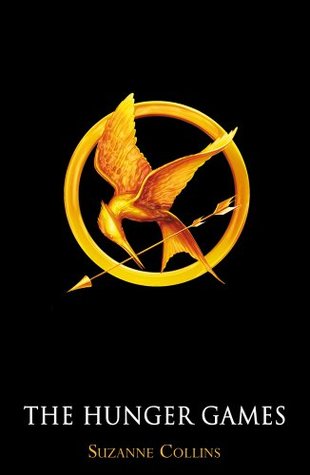 9) The 'Hunger Games' series by Suzanne Collins.
Chosen Song: Night Terror - Laura Marling
This series of books, though YA, is terrifying. So many terrible things happen, and I think that this song perfectly symbolises how badly the events of the series affect Katniss and Peeta even when it's all over. I can perfectly picture both of them suffering with terrible nightmares and having to calm each other down during the night. This has been a favourite song of mine for some time! It definitely should have been on the movie soundtrack (which by the way had some great songs and it was so hard not to pick any of them)!
"I woke up and he was screaming. I'd left him dreaming. I roll over and shake him tightly, And whisper 'If they want you, then they're gonna have to fight me'."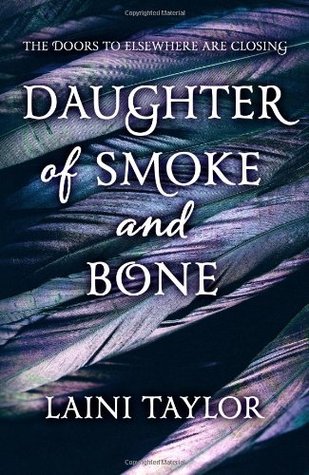 10) The 'Daughter Of Smoke & Bone' series by Laini Taylor.
Chosen Song:
Keep - Emma's Imagination
When thinking of songs for this series, I really wanted a song that would be played when Madrigal and Akiva are at Ellai's temple as that is when their love is at it's peak. Where they realise they are completely connected but a little worried for the future too. It's a calm, soothing song filled with hope but also hints at forbidden love and the temporary nature of it.
"And I wonder with wings that I keep in my dreams, Never to come to the meaning of what all this means, Means that could break stars, Show me who you are. Can this go too far? One life twice beating."