What an interesting topic! It's going to be quite hard for me because I rarely step out of my Fantastical comfort zone, but there are some genres that I've been trying to read more of recently, namely Contemporary YA among others. I have a few picks that I really enjoyed too, so here they are!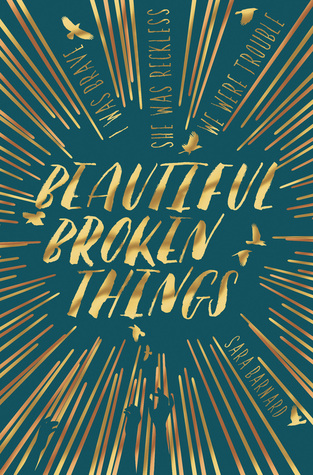 1) 'Beautiful Broken Things' by Sara Barnard.
Genre(s): Contemporary YA
I actually have pretty mixed experiences with Contemporary YA, hence why it's a genre I don't read a lot of. Sometimes I find myself not overly impressed by what I'm reading, but in the case of books like this I realise I'm really missing out. This was a recent read of mine that I adored for a variety of reasons: diverse and complex characters, taboo topics handled with sensitivity, a lack of cliché romances and a great handling of what being a teenager is all about.
2) 'Wolf By Wolf' by Ryan Graudin.
Genre(s): Thriller, Suspense
Graudin was actually the author that showed me that Thriller books could be something more than predictable, cheap thrills with terrible covers. I thoroughly enjoyed the first book of hers I read, 'The Walled City', but this book impressed me beyond belief. It was set in an alternate past, yet had a Dystopian feel to it. Most of all, I loved the fast-pace that the book was written with.
3) 'Dot' by Araminta Hall.
Genre(s): Contemporary YA, Literary Fiction
I've already talked about my reservations about Contemporary, but this mixed with Literary Fiction is definitely not something I read a lot. Books written in that style are often interesting but a little too slow-paced and flowery for my tastes. I found this one refreshing in it's own way, due to it's brutally honest tone. I liked that it was aimed more towards a Young Adult audience too, as it felt more accessible.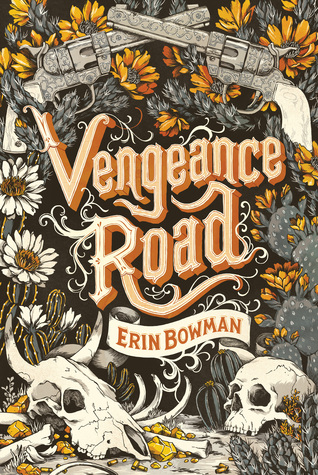 4) 'Vengeance Road' by Erin Bowman.
Genre(s): Historical YA
Historical YA is something I don't normally read unless it involves an element of Fantasy. This one in particular is set in in the Wild West, which is definitely a setting I have never read about before. I loved this book to pieces and it's absolutely inspired me to give more Historical YA a chance. After all, I love History and I love YA! Why not mix the two together more?
5) 'Station Eleven' by Emily St. John Mandel.
Genre(s): Literary Fiction, Adult Dystopian
As I said, Literary Fiction is something I often find overwhelming so I have to be in the mood for some deeper thinking. This book was one of the best books I read in 2015 because it made me reflect a lot as well as having something a bit different in it's plot: the apocalypse. Most books focusing on the subject are full of zombies or young teenagers running around Dystopian societies. This book focused on the moment directly after the Apocalypse and how humanity react to such a disaster. I was hooked.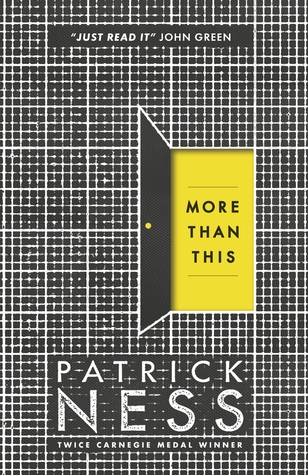 6) 'More Than This' by Patrick Ness.
Genre(s): LGBT Fiction
So this book ended up being part Literary Fiction and part Science Fiction/Dystopian also, but the aspect of this book that got me was the LGBT relationship it discussed. The thing is, it made me realise that I don't read nearly enough LGBT fiction despite the fact that when I do, I love it! I need to read more!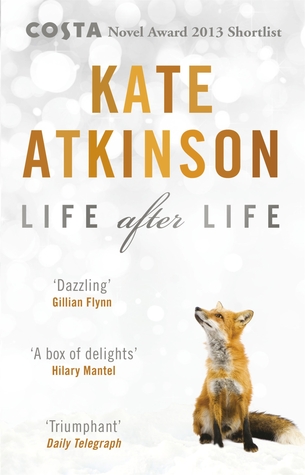 7) 'Life After Life' by Kate Atkinson.
Genre(s): Literary Fiction, Adult Sci-Fi
I felt weird placing this book as Adult Science Fiction but there was a lot of time travel and parallel universe hints, so I felt it belonged to the genre. That mixed with Literary Fiction made a very bizarre but deeply satisfying mix. It was a book that made me think about choices in life and how they change us, but it also contained a fair amount of action, a dose of horror and gripped me from start to finish.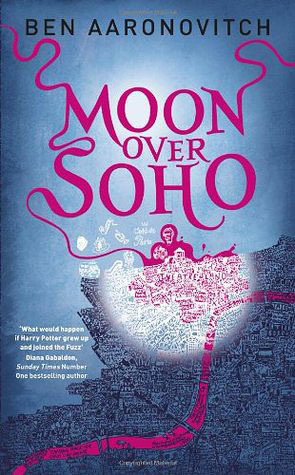 8) 'Moon Over Soho' by Ben Aaronovitch.
Genre(s): Mystery, Crime
These kinds of books, while I do like trying to guess a mystery, generally bore me. I'm sort of cheating with this choice too because it's a YA Urban Fantasy primarily, but it's one of the few Detective novels that I've actually become invested in. Great characters and interesting plot-lines are definitely what I get from Aaronovitch's series and this was my favourite of the two I've read so far!
9) 'The Storied Life Of A.J. Fikry' by Gabrielle Zevin.
Genre(s): Literary Fiction
I'm beginning to wonder if I actually read a lot more Literary Fiction than I realise! This one was unique because it felt aimed for a younger audience than the Literary Fiction normally attracts. I loved the focus on family and happiness (and of course books), and it exposed to me a good range of very flawed, very human characters.
10) 'Between The Lives'; Jessica Shirvington.
Genre(s): Contemporary YA, Sci-Fi
Yet another book that focuses on parallel universes/lives that really grabbed me. It's contemporary YA but with a Science Fiction twist that really got to me. It is also romance, something that I don't like to read a lot because I find it too predictable most of the time. There were a lot of great twists that kept me reading and I would love to rea more books like this!