It's been quite a busy week for me! First off, I'm on a career experience at work now that involves organising fundraising events for charities and groups of volunteers to attend them! I'm enjoying the change massively, especially when it comes to working with non-profit organisations. I can't wait to fully immerse myself in this.
Friday was Kiara's actual leaving do and it was a very emotional time for me. I will miss her immensely and I'm totally gutted that she wasn't allowed to stay as she had originally intended. I can't wait to keep working on things with her though!
On Sunday I travelled back to my hometown with Mat and we all went to visit my Grandparents for an early Christmas dinner! It was very nice to catch up with them all despite some issues with the food and I enjoyed spending some time in Kent seeing family.
I Read...
I Received...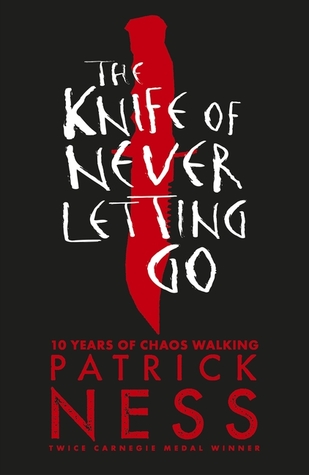 - 'The Knife Of Never Letting Go' by Patrick Ness: Bought (28/11/18)
I Posted...
November Wrap-Up
Planned Reads for December