Well now that Uni is behind me forever, I have a large number of books lined up for June. I have some serious reading to get done this summer! However, like last month, I don't want to really put pressure on myself so I will post the books I plan to read for challenges, a couple of Netgalley/Edelweiss requests I will definitely be reading and a few of my favourite picks for this month. The rest will come as a total surprise and will depend on how much time I have.
Challenges: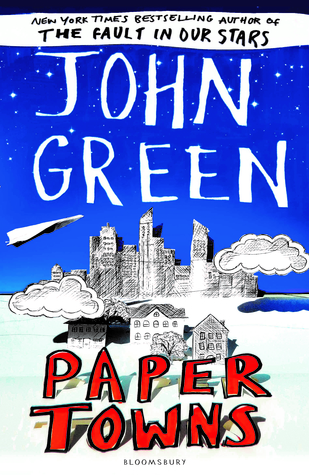 Jumble Your Genres Challenge: High Fantasy. My chosen book, 'Stolen Songbird' by Danielle L Jensen has been on my TBR list for a long time. The cover is gorgeous and the synopsis looks so intriguing! Since reading 'Shadow & Bone' I have cravings for more High Fantasy books so I'm very excited that it's this month's genre. It's actually next after my current read, I really hope it lives up to the hype!
2014 'Key Words' Challenge: Colour, Beyond, Found, Place, Grave, Road. I have had Neil Gaiman recommendations fired at me left, right and centre for far too long. I never got round to reading 'Stardust' (I will), but I've actually had many people telling me that
'The Graveyard Book'
is a really good one to go with. And it fits in so beautifully with this month's challenge that I am giving myself no excuse. I will read it this month.
2014 'Monthly Motif' Challenge:
A Long Journey. So after loving 'The Fault In Our Stars' I think it's time to get another John Green book under my belt. My sister has kindly agreed to lend me 'Paper Towns' and that will be my chosen read for this month's motif, as it certainly looks like the main character will be embarking on a quest of sorts (involving a long road-trip). I'm very excited about this read!
Netgalley/Edelweiss Reads:
'No Lasting Burial'; Stant Litore. Now I realise that this month's Netgalley reading list is a little sparse. There is a reason for that, I got through quite a few in May and really wanted to focus on other things for this month. However, I have a couple of picks should I get the time, but Netgalley and Edelweiss will not be my main focus. This Zombie-filled book is one I really want to get through though so it's one I shall definitely read in June.
Now, I've actually managed to do a bit of planning. That is to say, I've been far more organised than usual. I've worked out that I actually have the books at my disposal to complete my Bookish Bingo card this month! I've also worked out that though it will take a lot of reading, it is possible for me to get them all read. I won't pressure myself but here are some of the picks that I'm most excited about and you shall definitely be seeing reviews for!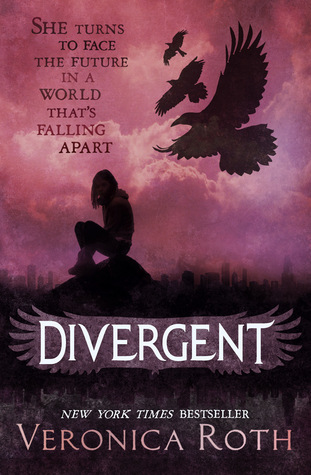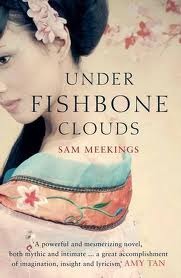 'The Luminaries'; Eleanor Catton. I'm actually starting this one today, and man, I am so excited about it! It was the winner of The Man Booker Prize in 2013, and has been nominated for so many other awards that I feel like it's definitely worth checking out. Plus I have a bit of a thirst for some Historical Fiction this month, and it's an actual physical book! I can't wait to turn the pages of this one and see what all the fuss is about!
'A Game Of Thrones'; George R.R. Martin. Yes, another long book! But I've started watching the TV series now and I love it! The books can only be even better, right? My sister got me the entire set for my birthday and I really want to start getting into them because they're sat on my window sill and begging to be opened! I just really need to read them, and I'm starting this month. No exceptions.
'One Hundred Years Of Solitude'; Gabriel Garcia Marquez. I have wanted to check out this well-celebrated author for a very long time. I finally downloaded one of his books onto my Kindle (isn't this cover beautiful?) and I'm almost hyperventilating with excitement. I really hope I enjoy his work, I have seen so many titles of his I want to buy!
'The Bees'; Laline Paull. Now if there was ever a strange sounding book it would be this one! It's about bees! As in, the main character is a bee! How intriguing does that sound?! As soon as I saw it in the Giveaway section of Goodreads I entered and was so shocked and happy when I won. It must be fate, right? I haven't reviewed a First Reads win for a while either so now is as good as time as any!
'Divergent'; Veronica Roth. Yet more proof that I'm very behind the rest of the blogging world. My sister has read this one and told me it was amazing. Last time she did that was for 'The Fault In Our Stars' and I loved that pick! I trust my sister's judgement with books, she knows my tastes pretty well. In short, I need to read this.
'Under Fishbone Clouds'; Sam Meekings. Remember this one? I think I put it on a planned reads post a while back and didn't get round to it. But it never left my mind, I really want to get into this book! And as it fits into a Bookish Bingo category (a card that I'm determined to complete) I really am happy that I will get to read it this month!