Now this is an extremely difficult topic for a couple of reasons! Firstly, I always look forward to reading all of the books that I read and so to pick ten that I'm especially looking forward to is torture! Secondly, I really don't like planning so far ahead in terms of books anymore because I never seem to stick to my own plans very well. Therefore, I'll put a list of ten books that I would really love to read sooner rather than later (i.e. this Summer) whether I get to or not is an entirely different matter but I will definitely be pushing these high in the priority list. For me, Summer covers June, July and August so you might have heard me mentioning that I will read a couple of these this month!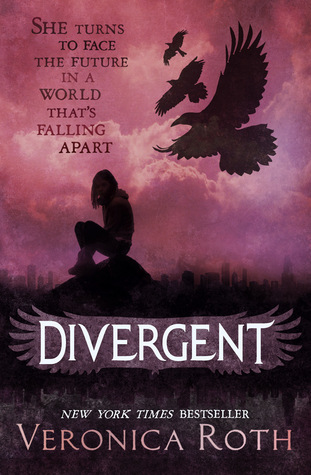 1) 'Divergent'; Veronica Roth.
This is one of those books that it seems everyone has read. Everyone, that is, except me! This book will be read this month as I'm fed up with myself for constantly putting it off. My sister, Bev has read it and has told me many times that I'm really missing out by not reading it (as has the rest of the blogosphere). It's time to get into this very highly reviewed book and join in on the fun!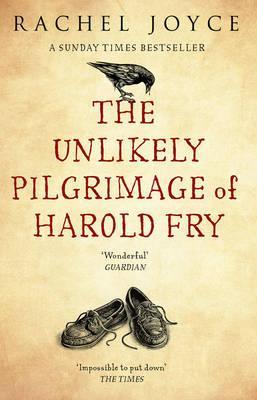 2) 'The Unlikely Pilgrimage Of Harold Fry'; Rachel Joyce.
Yet another book that my sister has read and I haven't. I actually bought this book some time ago after seeing it on Goodreads countless times. The plot looks pretty intriguing and Bev really enjoyed it! It looks like it could be quite a lot of fun, as well as deep and reflective. Certainly worth a look and for some reason, I'm getting really good vibes from this one! Fingers crossed it lives up to my high expectations!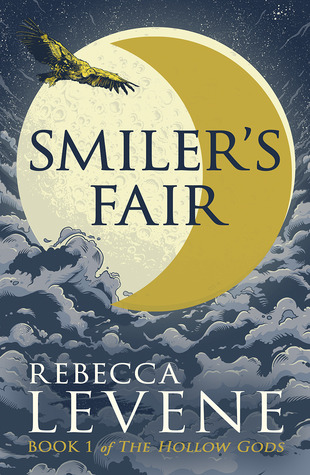 3) 'Smiler's Fair'; Rebecca Levine.
This one is a Netgalley read. I got myself approved for it a very long time ago and I really want to read and review it before it comes out! Having looked at the synopsis, it stuck out like a sore thumb right away! It revolves around a travelling Carnival that fulfills wishes and where the paths of five seeming unrelated people cross. The cover looks beautiful too, I really can't wait to get into this one!
4) 'The Moment Collector'; Jodi Lynn Anderson.
I have heard a lot about the work of Jodi Lynn Anderson. In particular, I have seen her book 'Tiger Lily', an adaption of the famous Peter Pan story everywhere. So when I got approved on Netgalley for her upcoming release, 'The Moment Collector' (otherwise known as 'The Vanishing Season'), I became very excited! From what I've heard, she writes wonderful books that I have yet to try and hopefully this will be an awesome read. I'm certainly intrigued by the synopsis!
5) 'A Clash Of Kings'; George R.R. Martin.
So I recently read 'A Game Of Thrones' and I loved it. It was such a well written, coherent series and I'm so glad that I finally made a start on this massive saga. But now I've started, I can't just stop! I really want to read the next one, 'A Clash Of Kings' ASAP! It looks like it's going to be a great series of books and I really can't wait to get into at least another couple this Summer!
6) 'The Ruby Slippers'; Keir Alexander.
Now I feel like I have been neglecting my Goodreads 'First Read' wins a bit. I won this book absolutely ages ago, promised to read it, and it has sat on my shelf ever since. No longer! I will get through this book because it just looks fantastic! The cover is beautiful and the synopsis looks very promising in terms of a good story-line. I'm pretty mad that it's taken me so long to get to this one to be honest!
7) 'The Shock Of The Fall'; Nathan Filer.
This book just looks beautiful. The cover art is gorgeous and I have a feeling that the story might just break my heart a little. But that's okay, I don't mind having my heart broken if it's by a beautiful book. seriously, this book has received amazing reviews. It apparently handles the topic of Mental Illness very well and I just really want to see what all the fuss is about if I'm honest!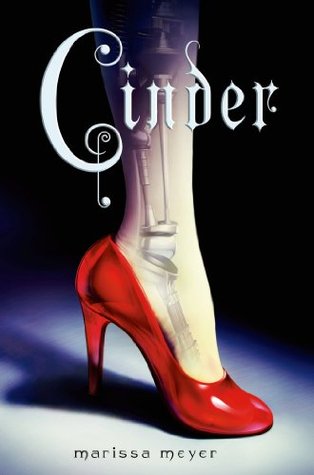 8) 'Cinder'; Marissa Meyer.
This book is so frustrating! Time and time again I have been about to read it, and then it has evaded me because of some other reason. The thing is, that's not really the book's fault, that's my bad time management and organisation skills. I am extremely excited to give this book a go and I really need to do it this Summer and catch up with the rest of the world, or I might go mad.

9) 'Dreams Of Gods & Monsters'; Laini Taylor.
I read the first two books in this series. I loved them. 'Daughter Of smoke & Bone' was fantastic, and then I found 'Days Of Blood & Starlight' to be even better! There really is no excuse for putting off reading the last in the series, it has been out since April and I feel so behind! A lot of people have said that it was an amazing finale and I really hope that's true! I need this book in my life!
10) 'Poison Study'; Maria V.Snyder.
Oh man. This book just looks awesome. When I was younger, a friend lent it to me. I read the first few chapters and loved it! But then a terrible thing happened, my friend took it away again and told me that when she could get it back to me she would. Unfortunately I never saw it again, until I set up this blog and set my mind to getting my own copy so that I could read it! It fits in beautifully with a challenge I'm entered into this Summer so of course I'm going to make time for it!
This was a ridiculously hard list to write. I really wanted to put so many more books down than I have, but I always try to stick to the ten! This Summer looks to be a Summer of catching up. Catching up on Netgalley reads, First Reads wins, series that I need to finish, books everyone else has read and I haven't, etc.! Still, I really look forward to the challenge and hope I get to review all of these books highly!