The natural instinct here was to go for something Fantasy related, but actually I am a pretty big fan of Historical Fiction and read across a variety of time periods, so hopefully I'll recommend something for everyone!
1) The 'Cat Royal' Series by Julia Golding.
This is probably the first Historical Fiction series that I remember reading and really enjoying! It was a Young Adult series and I really remember getting into the story of a young, streetwise orphan who ended up travelling the world and going on various adventures.
The first book is 'The Diamond of Drury Lane' and there are five books in all.
It is not the most realistic of fiction I suppose, it is after all aimed at a younger audience. It is a hilarious, heart-warming tale however, with a great cast of characters and I adored it!
2) 'To Kill A Mockingbird' by Harper Lee.
This book is a Classic, and to me, it's obvious why. Though written in the 1960s, it's set 30 years prior in the Deep south of America during the Depression. It's a tale that focuses on the dangers of prejudice, and how lives can be affected by ignorant close-knit communities such as Maycomb. I would recommend that any person should give this book a read, it's a real eye-opener!
3) 'The Secret Garden' by Frances Hodgson Burnett.
The book itself was written a fairly long time ago, and I really enjoyed this book! Set at the turn of the 20th Century, it focuses on the life of a young girl, who is pulled from her life in India to live with her Uncle in England after she is left without parents. I've loved this book for a long time and it is a great story for many ages.
4) 'A Swift Pure Cry' by Siobhan Dowd.
Now perhaps this doesn't technically count as Historical Fiction as it's set in the 1980s. But seeing as that's a good 30-40 years before it was written I'm going to pop it here. This book is just simply beautiful and I've never really mentioned it in the past. Dowd has a gorgeous way of writing, and she covers some very sensitive topics very well. I just adored this book when I read it and it deserves some recognition.
5) 'The Book Thief' by Markus Zusak.
This is my favourite Historical Fiction book, hands down. In fact, it's my favourite book of all time! Zusak writes so well and I love the narrative style of this one, particularly as it's told from the point of view of Death. It's a heart-breaking story about a young girl living in war-time Germany and trying to understand the discriminatory world around her. The ending made me cry, but I would read it again and again. Definitely read this book if you haven't!
6) 'The Tale Of Raw Head & Bloody Bones' by Jack Wolf.
Now this is Historical Fiction, set in the mid 18th Century, that focuses on the topic of mental illness, and does contain elements of fantasy (though we are never sure whether the fantastical are real or imagined). I loved this book, the lead is both the most sympathetic and likeable character, and yet he is sadistic and cruel also. The cover art is wonderful and for me, the story inside is even more so. It has so much to it!
7) 'Pure' by Andrew Miller.
Set in Paris (1785) this book records the year in the life of an aspiring engineer who gets more than he bargained for when he is tasked to dig up a famous Graveyard. Watching Jean-Baptiste struggle to keep peace between the locals, his employers and the rebels that seek a revolution is entertaining and intriguing to read. I enjoyed the underlying love story, and the dramatic build-up to the book's ending was gripping. I loved Miller's writing too!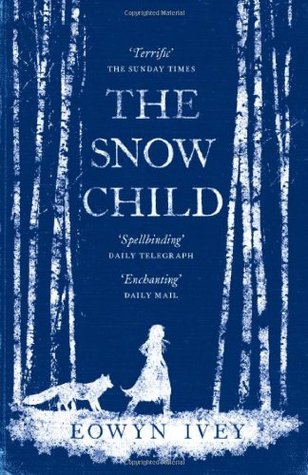 8) 'The Snow Child' by Eowyn Ivey.
Now yes this book contains a little bit of magic and points heavily towards it's fairy-tale origins. But set in Alaska (1920), I thought this book was amazing! The plot-line was really good and it just felt like such an emotional and raw read, with gorgeous imagery to compliment it. It is definitely one of my favourite reads of the year and I think that most people who read this would love it.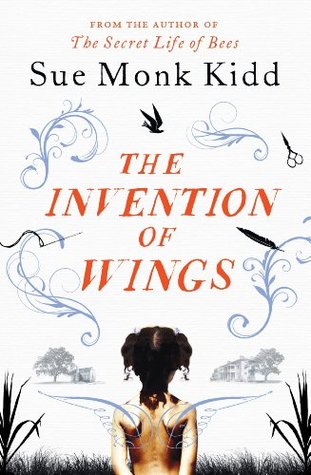 9) 'The Invention Of Wings' by Sue Monk-Kidd.
Set in the 1800s again, this book (like To Kill A Mockingbird) focuses heavily on prejudice, racism and sexism in particular. It is based on the lives of the Grimke sisters, women who fought heavily for gender equality and opposed slavery and racism. It was well researched, thoughtfully written and I really loved the characters. Such a good book and is certainly a must-read in my eyes.
10) 'The Luminaries' by Eleanor Catton.
Now anyone who read my review for this might be a little confused, as although I didn't despise it, I did have a few issues. However, in terms of being well-researched and really revealing the way things worked in the time period (1866 in this case) it really did it's job so well! Anyone who is dying for their first Historical Fiction read to be a huge story with plenty of detail and lots of elements to it, then definitely try this! As well as that, the focus is on mystery, not romance so if the idea of a Historical Romance puts you off, give the genre a chance with this read!