Once again I found myself in a bit of a blogging mood today, so it's a good thing that I was reminded that today is 'Six Degrees Of Separation' day! It runs monthly and is quite a lot of fun!
This month's book is Sylvia Plath's 'The Bell Jar', which lead me to another problem. I haven't read this book either! So I did a bit of research and after reading a simple synopsis, this is what I have come up with.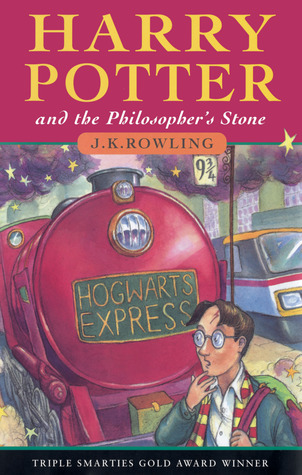 So the first link in my six-book chain is Stephen Chbosky's '
The Perks Of Being A Wallflower
'. Both books deal with mental health as a very prevalent theme. Esther (the main character of 'The Bell Jar') struggles to come to terms with her Father's death and Charlie ('The Perks Of Being A Wallflower's' lead) also struggles with his Aunt Helen's death. Though I haven't read 'The Bell Jar' I really thought that 'The Perks Of Being A Wallflower' handles it's theme well.
Next up is 'Ballet Shoes' by Noel Streatfield. As well as dealing with Mental Health, 'The Perks Of Being A Wallflower' is a great story about the power of friendship, and in particular, sticking together when the odds are seemingly against you. In a similar way, 'Ballet Shoes' tells the story of three adopted children who strive to achieve their dreams and their friendship always really struck me. Also, Emma Watson is found in film adaptions of both books, so there is always that link!
In fact, while we're on the subject of Emma Watson (a great actress) I'm sure you all know what is coming next. 'Harry Potter and the Philosopher's Stone' is one of the great stories (along with the rest of the series) from my childhood and Emma Watson plays Hermione Granger (my favourite character) wonderfully. If you're after another link that's not actress related, both books were ones that I read when I was a lot younger than I am now.
Seeing as I seem to have fallen into the theme of some childhood favourites, let's head to a favourite author of mine from my youth,
Roald Dahl. I've chosen 'The Witches' to fit in with the magic theme (though the witches found in Roald Dahl's book are significantly scarier than those found in the world of Harry Potter)! Both effectively tell the story of a young boy (whose parents have died) and find out that all is not seems in their respective worlds.
Roald Dahl is such a favourite of mine that I couldn't not mention my favourite book of his, 'Matilda'. It has been my favourite for such a long time, I always loved the story and couldn't wait to pick it up and read about Matilda, her magical powers and her horrible parents/headteacher over and over. I can't really believe at this point that my starting book was 'The Bell Jar' but I guess that is the beauty of this challenge!
Okay so for my last book I am going to leave my childhood behind and head to what is quite possibly one of my favourite books. Markus Zusak's 'The Book Thief', like 'Matilda', tells the story of a young girl who has a pretty terrible life, and finds solace in the books that she reads. Obviously there are some major differences between the two, in terms of setting, content and plot-line but I am surprised by how similar they actually are in a lot of ways.
Ta dah! My six books have been chosen, I'm really glad I managed to think of some! I really enjoy taking part in this challenge, I recommend everyone give it a go next month!