I've spent quite a lot of the day out today so have only just got round to doing this, but I've got some exciting picks today!
1)
'Sparks', Imogen Heap.
Now I actually only heard that this was coming out pretty recently, but now I just want it so badly, I'm a huge fan of Imogen Heap's voice. It's due to be released in June, which isn't too far away. One of the tracks, 'Me The Machine' has been created using an awesome (and slightly strange looking) glove that she invented to act as an instrument. Mat showed me a video all about it and I was instantly intrigued about the glove, but even more to the point I fell in love with the song itself and so I really look forward to hearing the rest of the album.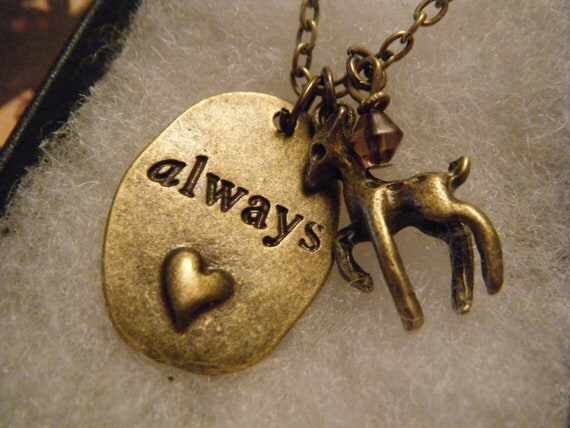 2) Harry Potter 'Always' Necklace. Harry Potter will never stop being one of my favourite childhood stories, and I especially appreciate it to this day. Snape is one of my favourite characters and I always found his back-story so tragic. This necklace is one of many gorgeous pieces that can be found on an awesome Etsy shop, KawaiiCandyCouture. Seriously I'm in love with so many things in that shop, but I've picked this one because it's subtle yet with an obvious Harry Potter reference for those that have read the books or seen the film. "After all this time?"..."Always."
3) 'Splintered'; A.G.Howard. I'm in such a fairy-tale retelling mood as of late, they're my favourite kind of books to read. A.G.Howard's 'Splintered' caught my eye quite a while back, but I'm getting pretty desperate to get my hands on it! It is based on Lewis Caroll's 'Alice In Wonderland' a story that I have grown up with and loved! It puts me in mind of the dark style of Tim Burton's adaption of the story, or even the dark game series 'American McGee's Alice' and 'Alice: Madness Returns'. With that in mind, it's a must read!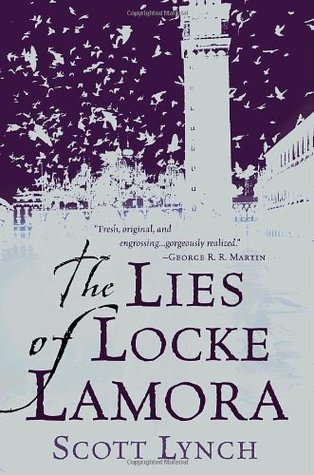 4) 'The Lies Of Locke Lamora'; Scott Lynch. I am a big fan of Fantasy books and Scott Lynch has somehow evaded me for years. He is such a highly recommended author, and the story-line of this series appeals to me so much that I'm not entirely sure why it isn't mine as of yet. After reading a fairly recent blog post by Patrick Rothfuss about being compared to Lynch I knew I had to have it. Rothfuss is one of my all time favourite Fantasy authors and if the two are comparable at all then it looks like I've been missing out! It's part of a series so the sooner I can get hold of them, the better!
5) The 'Game Of Thrones' Box Set. I started watching this series two days ago. I'm only two episodes into Season 1. I'm completely hooked. This box set includes the first three seasons and I would really love to get hold of it and catch up on what I've been missing out on. It also makes me want to read the books even more (I put them in my first ever Weekly Wishlist!) Let's hope I get the opportunity to watch the rest of them soon as I'm suffering from serious cravings right now!
I told you this week's picks were exciting (at least for me they were). It isn't too long until my birthday at all now, how exciting! If I get some money, I might be able to buying some of these things.